HP531 Headphones with a Built-in Mic and Remote
Fuori catalogo
- not available for purchase
Enjoy your music with superb clarity and pounding bass with the HP531 Headphones, with an earpad for comfortable listening and powerful bass duct for distinct low frequencies.
Modalità di spedizione:

Spedizione immediata per ordini effettuati entro le 18
Garanzia 30 giorni soddisfatti o rimborsati
Sign up for a Business Account
Most Helpful Reviews
Recensioni
195686

Looks good and fast delivery

| | |
| --- | --- |
| | Samantha Jackson |
| | 15th Dicembre 2017 |

20232

Excellent item better than I thought for the price,well worth it

| | |
| --- | --- |
| | Philip Rogers |
| | snodland |
| | 1st Novembre 2014 |

Surprisingly Good Headphones

2853

I had low expectations, there surprisingly good in construction and not a bad sound at all. Excellent for gaming, monitoring and editing. Very good value for the money. If you want long term comfort and a top end sound, these are not for you.

| | |
| --- | --- |
| | Steve B |
| | HP531 Headphones with a Built-in Mic and Remote |
| | UK |
| | 14th Febbraio 2016 |
Perché comprarlo?
High performance stereo headphones
Great design
Sturdy construction
Built-in remote and microphone
Muffle the noise
Headphones you forget you're wearing
Compatible with most MP3 and portable audio devices
descrizione
High performance stereo headphones
High performance, ported design with great bass that will entertain your ears and heighten the enjoyment of your music collection at all times without turning your family or neighbours against you.
Experience the delights of rock, pop, ballads, classical and many other musical genres with a wide range of high, low and mid-range details. Hear the thumping bass, striking of a cymbal, the blast of a French horn or the tinkles of a beautifully played piano. Each instrument and voice is clear and rich in detail.
Don't limit yourself to just music though, use the HP531 headphones for your gaming needs by plugging into your television's headphone port and immerse yourself completely in the virtual world they create.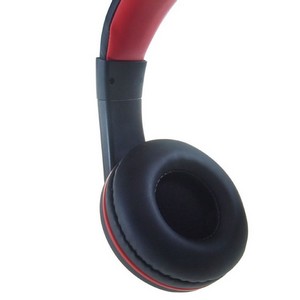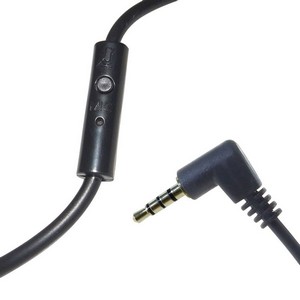 Great design
With their cool colour scheme in black and red and a contemporary design, these headphones will make sure you stand out from the crowd while enjoying your tunes.
Sturdy construction
Thanks to their uncompromising build quality, these headphones are incredibly robust and long-lasting and they completely blow out of the water their more fragile competitors. At the same time, they are lightweight and their padded and adjustable construction ensures a custom fit.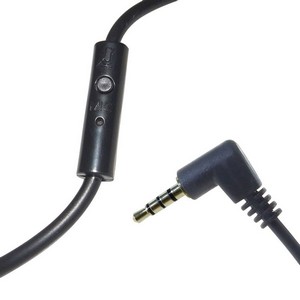 Built-in remote and microphone
For maximum functionality, the headphones feature a microphone and a built-in remote - allowing you to pause, skip to next song, answer and end calls and use voice commands to your phone.
Muffle the noise
The closed design reduces ambient noise, so you can immerse your ears within your music - limiting much of the loud surroundings around you. Now your beats and only your beats are yours to enjoy.
Not only that, but the design also reduces the amount of music that can be heard by others, even those sat next to you.
Headphones you forget you're wearing
With so little weight to them and with extremely comfortable ear pads around the ears, it's easy to see how you could forget you're even wearing them. This allows you to relish in your audio exploits without limiting the length of time due to discomfort.
Compatible with most MP3 and portable audio devices
Connects to any audio playback device that features a 3.5mm jack - including most MP3 players, iPhones, iPads, smartphones, tablets, computers, laptops, televisions and many more devices besides.
Please Note: For devices without an integrated 3.5mm headphone port, an adapter may be required.
Technical specifications:
Drive unit: F40mm
Impedance: 32O
Frequency range: 20Hz-20,000Hz
Sensitivity: 105dB S.P.L at 1KHz
Rated power: 100mW
Cable length: 1.2m ±0.3cm
Connector: 3.5mm 4 Pole TRRS Connector
Microphone Specifications
Directivity: Omni Direction
Sensitivity: -58dB±2dB
Output impedance: Low
Frequency response: 30Hz to 16,000Hz
Operating voltage: 0.6V
Key Details
| | |
| --- | --- |
| Part No | HP531 |
| UPC | 5035624022874 |
| Colore | Black |
Delivery & Returns
Posta ordinaria: 2.99 €
Servizio economico con un buon rapporto qualità prezzo, ideale per ordini meno urgenti.Tempi di consegna stimati: tra 4 e 10 giorni lavorativi.Tutti gli ordini effettuati prima delle ore 18.00 sono spediti nello stesso giorno. Modalità di spedizione non tracciata.
Note:I tempi di consegna stimati sono meramente indicativi. Mobile Fun non può essere ritenuta responsabile di eventuali differenze tra i tempi stimati e quelli effettivi. Il tempo effettivo di consegna può variare in base a diversi fattori quali la zona di consegna, il periodo dell'anno o l'efficienza delle poste locali.

DHL Consegna Espressa: 15.50 €
Servizio di consegna rapido in 24-48 ore. Tempi di consegna stimati: 24-48 ore (Aree Remote escluse). Tutti gli ordini effettuati prima delle ore 18.00 sono spediti nello stesso giorno. Modalità di spedizione tracciata.
Note:Per ordini superiori a 65 euro, potrete scegliere tra le opzioni DHL che verranno selezionate di default. DHL non effettua consegne durante i weekend, di conseguenza tutti gli ordini effettuati di venerdì saranno consegnati a partire dal lunedì successivo. In alcune zone considerate dal corriere come "Aree Remote" la consegna non è garantita in 48 ore. Per ulteriori informazioni sulle Aree Remote consultare il sito del corriere.