Descrizione
High-quality headphones befitting a Sith master
When only the best sound quality will do - as indeed it should for one with mastery over the Force - it is to these headphones you must turn. With excellent, well-balanced sound, as well as a comfortable fit and an in-line remote / mic combo for hands-free calls, these headphones will strike terror into the hearts of those around you - and show you your favourite songs as you should always have heard them (we recommend John Williams' "Imperial March").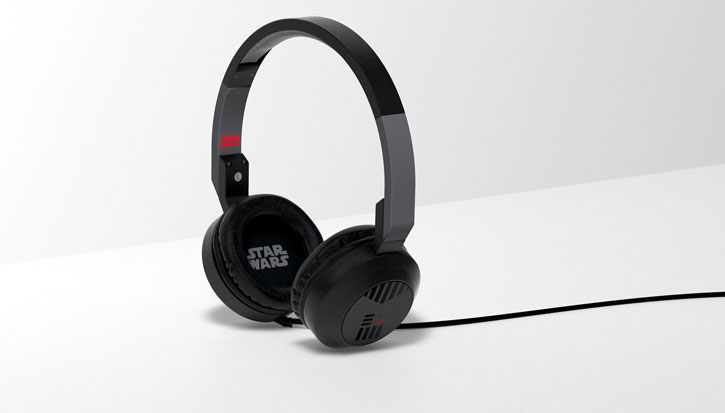 Darth Vader-inspired aesthetic
The Force is strong with this one. These Star Wars-inspired headphones bear the likeness of the Sith Lord Darth Vader himself, with his iconic armour and rebreather look incorporated into the design of the headphones' cans. Just like the fallen Jedi himself (spoilers), these headphones are understated yet awesome, in the true sense of the word.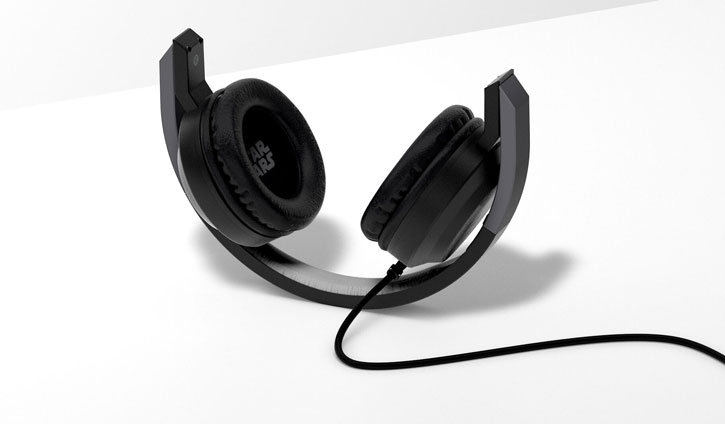 Well-balanced EQ with defined frequencies
Have you ever listened to a pair of headphones, only to find yourself thinking "I find your lack of bass disturbing"? Hear every note of the Cantina Band's infamous space-jazz composition with the deep, defined low end, punchy mids and crisp, singing trebles of these fearsome headphones.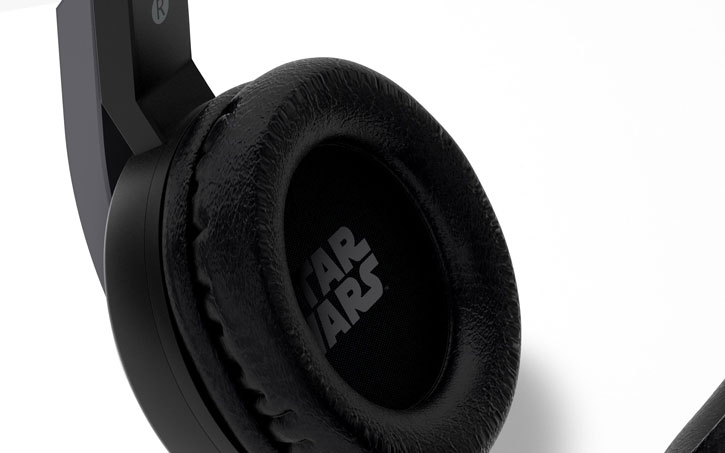 Built-in mic and remote for playback control and hands-free calls
We all know how important those Imperial communiques can be. As the highest-ranking Sith in the galaxy, you won't want to miss a single word of your subordinates' reports, nor will you want them to miss your responses. That's why these headphones come complete with a built-in high-quality microphone and in-line remote, so you can play / pause your music, skip tracks, answer / reject calls and more.
Comfortable fit, even over hours of use
Even hours spent listening to your favourite music and directing your generals to deflect rebel attacks won't trouble these headphones, nor will they ever start to feel uncomfortable. The build quality of the Darth Vader on-ear headphones is excellent, and the headband remains in place over hours of use, ensuring consistency and uninterrupted listening.
Universally compatible with any device with a 3.5mm jack
All you need to do to begin listening to your music through these headphones is connect the 3.5mm jack to your phone's port. Got a phone without a port? No problem - if you've still got the adapter which came with your device, you can simply connect these headphones to that adapter, and you won't lose any sound quality into the bargain.
If you're not listening through a phone, that's absolutely fine - these headphones also support any device with a 3.5mm port, including music players, e-readers, CD players and more.