Descrizione
Comprehensive screen protection for your MacBook Pro Retina 13
Your shiny, gorgeous MacBook Pro Retina 13 deserves only the finest screen protection, so choose KMP and be at ease. This high-quality, ultra-transparent screen protector will shield your MacBook's display from light damage, dust and fingerprints, with absolutely no compromise on visual quality.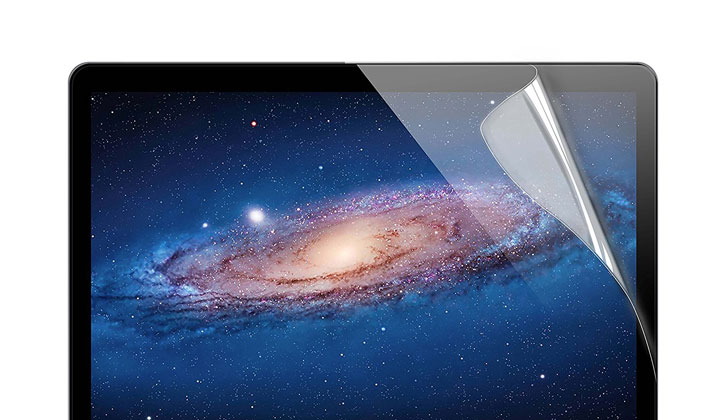 Patented MicroDot technology for no-fuss, bubble-free installation
Installing this screen protector couldn't be easier thanks to KMP's patented MicroDot technology, which prevents bubbling and unsightly marks or blemishes under the protector while still ensuring superior visibility.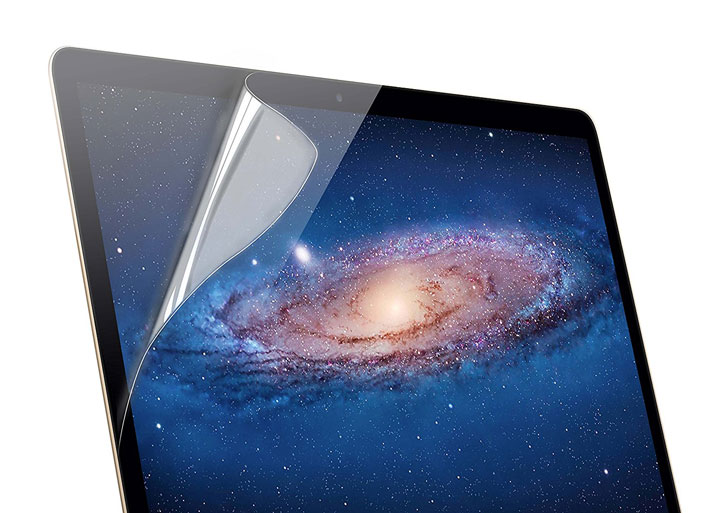 High-transparency construction ensures perfect clarity
While you're protecting your MacBook's screen, you don't want the protector to ruin the pin-sharp clarity and superb resolution of your device's display. This screen protector from Patchworks has been specifically designed with superior transparency in mind, so you can keep doing the things that really matter - checking emails, surfing the web or streaming video content - in the knowledge your screen is safe and sound.
Colour accuracy retention
Don't worry - you won't lose any of the MacBook Pro Retina 13's signature vivid colours if you fit this screen protector. The film material ensures perfectly accurate colour reproduction, compromising as little as possible on the MacBook Pro Retina 13's original design.
Oleophobic coating keeps fingerprints away
Thanks to Patchworks' anti-fingerprint design, this screen protector keeps unwanted grime and dirt away from your screen - and away from the protector, too. What's more, cleaning is as simple as simple can be - simply use a screen cleaning solution as you would with your regular display.