Descrizione
Play music wirelessly via any 3.5mm aux input
So you just love the sound of your car speakers, your classic home stereo system or top-of-the-range modern home entertainment complex, but you don't want trailing cables everywhere. Enter the KitSound MyJack 2. Simply connect this handy little gadget to any 3.5mm aux input, pair with your smartphone or tablet via Bluetooth and enjoy your music with total wireless freedom.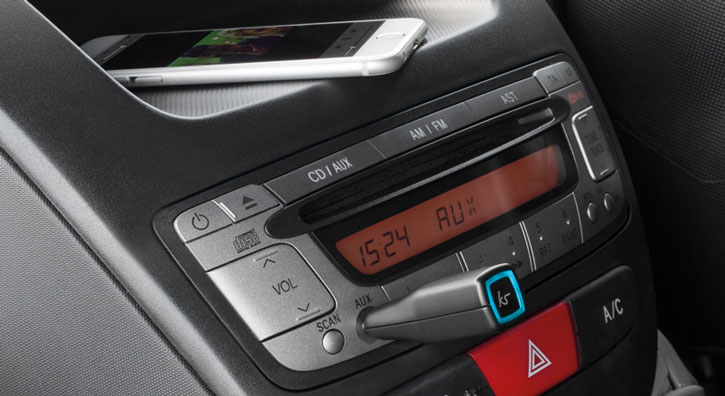 Super-simple Bluetooth pairing process
Using the MyJack 2 is simplicity itself. Simply press and hold the pairing button on the MyJack 2 for a few seconds, then find the device with your smartphone - no lengthy pairing process or complicated instructions required. Any operating system is supported, including Android, iOS and Windows Phone.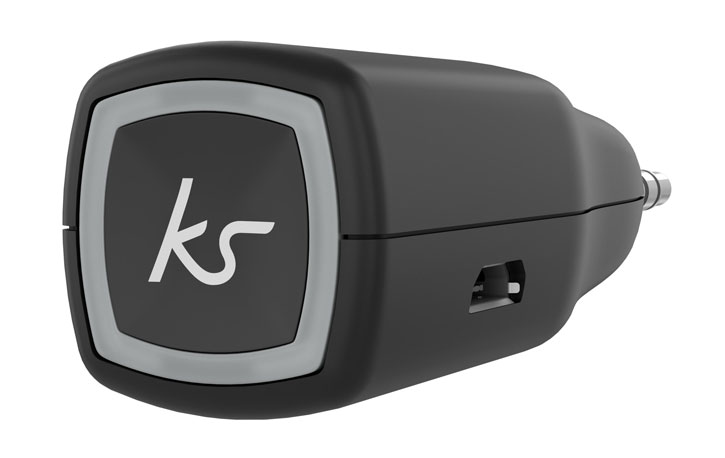 Built-in microphone for call handling
Need to take an important call from work or home? No problem. The MyJack 2 features an excellent-quality integrated microphone, so making and taking calls is not only an absolute breeze, but your conversations will be enhanced by crystal-clear sound quality.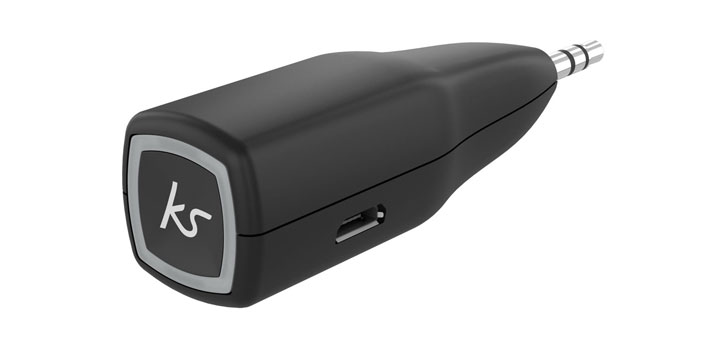 Multipoint support - connect two smartphones or tablets at once
Maybe not everyone trusts your music taste, or maybe you don't trust theirs - but now you don't have to fuss over who gets control of the tunes any more. MyJack 2 supports two simultaneously connected devices via Bluetooth, so you, your family and your friends can take turns playing your favourite songs.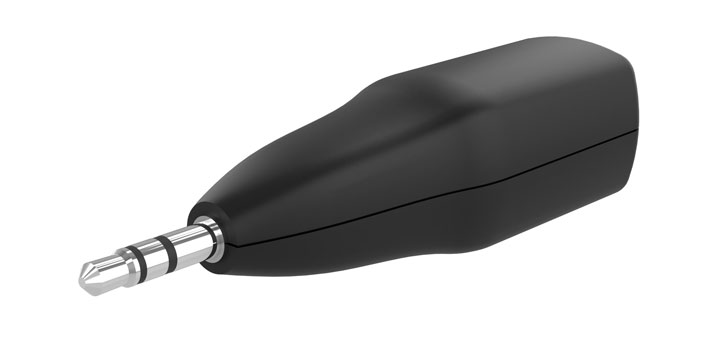 Rechargeable battery offers up to 10 hours' talk or play time
Keep the music coming with MyJack 2's 10-hour talk and play time. When the battery does run down, simply use the included charge cable to revitalise your MyJack 2 in just 120 minutes.

Lightweight and compact design - perfect for portability
Wherever you go, take the MyJack 2 with you, so you're always prepared with great music. This adapter's lightweight, portable design is perfect for transporting anywhere and everywhere - the MyJack 2 will fit snugly into a pocket, backpack or any storage method.
Specifications:
Bluetooth: 4.1
Bluetooth range: up to 10m
Play time: up to 10 hours
Talk time: up to 10 hours
Charge time: up to 2 hours
Weight: 13g
Dimensions: 19 x 19 x 75mm