Cosa dicono i nostri clienti di questo prodotto?
Cody
bexhill on sea
07943220898
25 Maggio 2017
Wow!
OMG! THIS PHONE CASE CHANGED MY LIFE. NOT ONLY DOES IT CASE MY PHONE, IT HAS A NINJA FINGER RING ON THE BACK TO SAVE ANY UNEXPECTED PHONE SUICIDES. DOES YOUR PHONE KEEP TRYING TO DIVE OUT OF YOUR HANDS TO A GRIZZLY DEATH? JUST POP YOUR FINGER IN THE NINJA RING AND YOU WILL TWIZZLE THAT SHIZZLE ROUND YOUR WRIST LIKE A NUNCHUCK AND SAVE THE DAY. EVERY DAY. AMAZING.
17 Recensioni
|
Scrivi una recensione
---
Descrizione
Made from a strong, durable lightweight material for long lasting protection
Each XRing case is made from a special strong and lightweight durable material, providing you with long lasting protection for your Galaxy S8 Plus without making it cumbersome.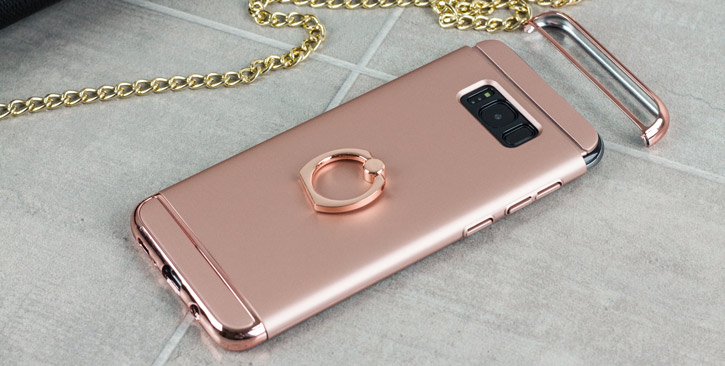 Finger loop for extra protection - in more ways than one
The XRing gets its name from an ingenious finger loop system on the rear of the case. This loop folds flat and out of view if you do not want or need it. But if you do, simply pull the loop out, slip your finger through and you have an extra secure grip on your phone. This is not only important in the sense that you will not drop your phone under any circumstances, but also in the sense that your Galaxy S8 Plus cannot be snatched from your hand. So, security against damage and security against theft - that's the beauty of XRing.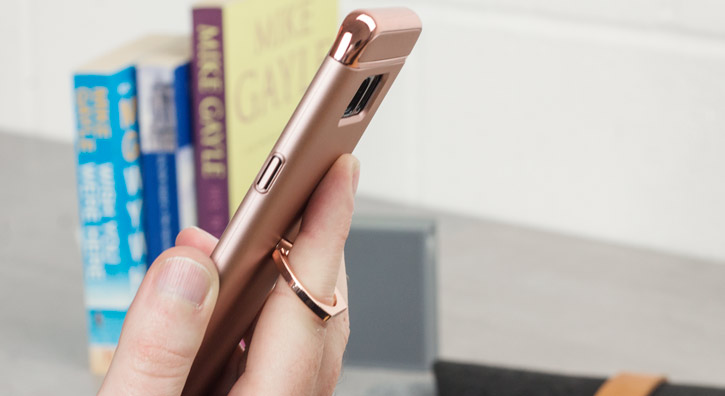 Loop doubles as a viewing stand
Another benefit of the XRing is that the loop can also perform as a handy viewing stand. Just pull the loop out to its full extent and rest your phone at an angle on a flat surface. The loop will prop the iPhone up at a perfect viewing angle for watching media.
Slim fitting design adds no extra bulk and fits perfectly in your pocket
The XRing case is designed to be slim, lightweight and strong - so you can be assured that this case will add virtually no extra bulk to your S8 Plus so it will still fit in your pocket with ease.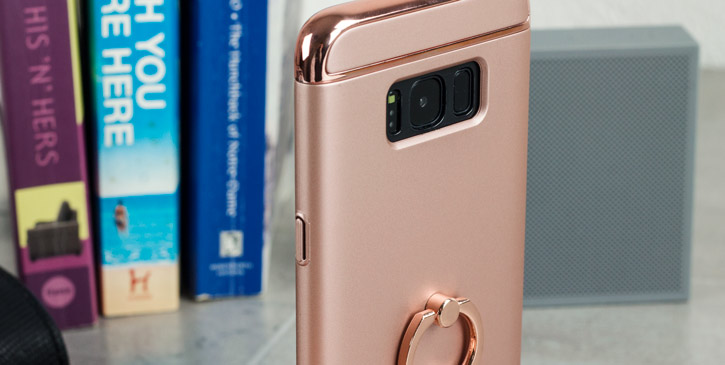 Cut-outs for all the Samsung Galaxy S8 Plus features and ports so you'll never need to take the case off
Each Olixar XRing has been designed specifically for the Samsung Galaxy S8 Plus and features cut-outs for the various ports and features such as the rear facing camera.