Descrizione
Rugged TPU case with brushed metal insert
The UAG (Urban Armor Gear) case is constructed from a strong TPU case that has been designed to provide impeccable fit and protection. It is finished with a rugged embossed metal insert and realistic torx screws for a great armoured look.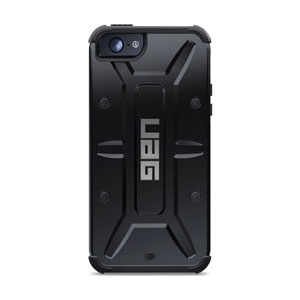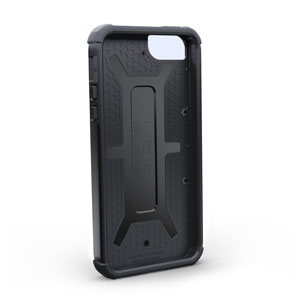 Superior protection and functionality
The UAG provides full functionality via special cut outs for ports features. This includes a cutout for the rear camera and flash so you can enjoy taking pictures on your latest adventure. Volume controls are protected by heavy duty TPU buttons that are easy to operate even if your wearing gloves.
Extra room provided for storage
With extra room provisiohns, this case allows you to keep your credit cards, wallet or keys safe when you're out and about.
Over-Sized buttons with easy access to touch-screen and ports
With the over-sized buttons provided in the correct places suited to the phone, you can be sure to have complete ease of use of your device whilst it is in the case.
Bezel to improve picture quality
The bezel around the camera lens eliminates picture washout due to flash interference, so you can capture those memories with ease.
Technical Specifications
Dimensions: 10.2 x 2.5 x 17.8 cm
Weight: 45 g