Descrizione
Cute Danbo Manga character design
This USB cable features a unique and innovative design inspired by the now world famous Manga character "Danbo". This eye-catching and charming Danbo cable makes for an essential partner to keep you connected. It also makes for an ideal gift too for any mobile device user in your life.
Light-up eyes
When you're connected to a power source, Danbo's eyes will glow red. When you're charging and syncing, Danbo's eyes will glow yellow. Cool!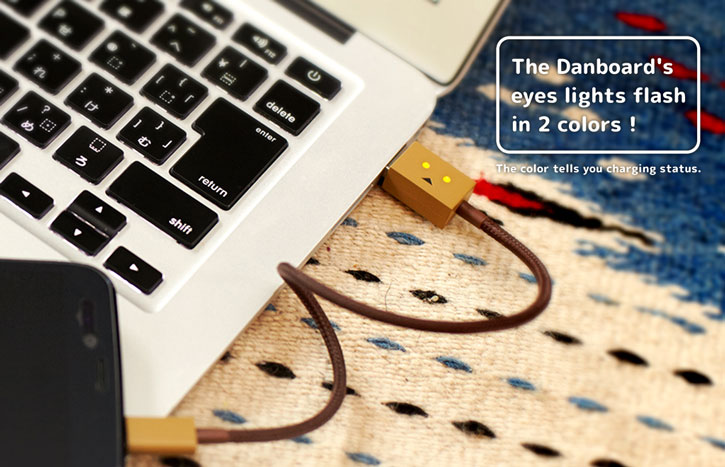 Tangle-free braided heavy duty portable cable
The heavy duty yet slim cable design makes using the cable easier than ever and the robust heavy duty braided material means it is not only far less likely to become damaged, it also makes it harder to tangle. AT only 50cm in length, it will perform admirably, give you a reasonable distance between devices and also make it very portable. Slip it your bag or pocket and have it on hand when you most need it.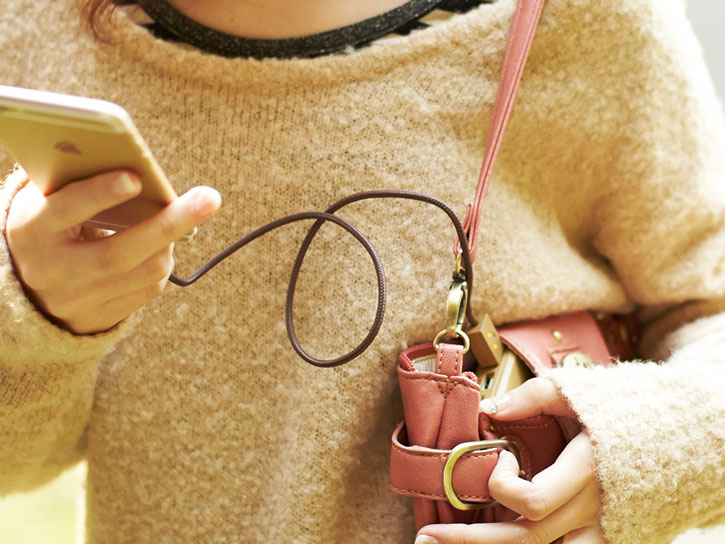 Awesome 2-in-1 Lightning and Micro USB charging
This Dual Tip Charge & Sync Cable features an intuitive, easy to use design that allows you to use one cable to charge and sync an abundance of Lightning and Micro USB devices. The detachable Lightning tip can be added at any time in order to charge any Lightning compatible Apple device including iPads, iPhones and even iPods. When you wish to charge a Micro USB device, simply remove the Lightning tip to reveal the protected Micro USB cable, ready to charge or sync any compatible devices.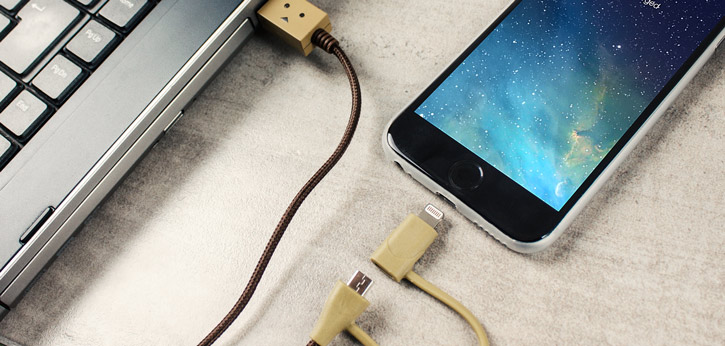 Allows simultaneous charging and syncing of your device
This quality 2-in-1 charging cable allows you to connect your Lightning or Micro USB device to your laptop / computer in order to charge your phone and exchange / sync data simultaneously.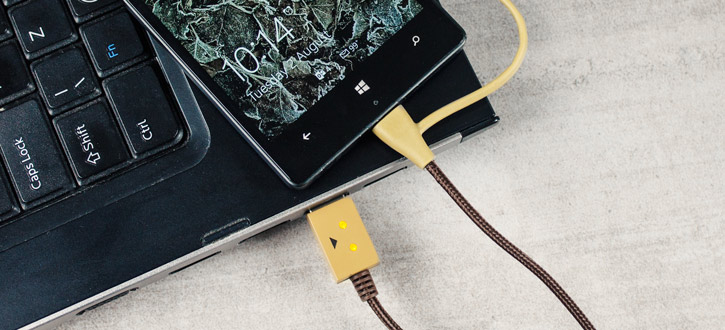 Supports super-fast 2.1A charging
Supporting super-fast charging, the Danbo Charge & Sync Cable can handle any situation. No matter if you're charging from your car, computer or standard mains charger, the cable will be able to support charging as fast as your charger can provide.
Charge your smartphone or even a power hungry tablet with this 0.5m Cable.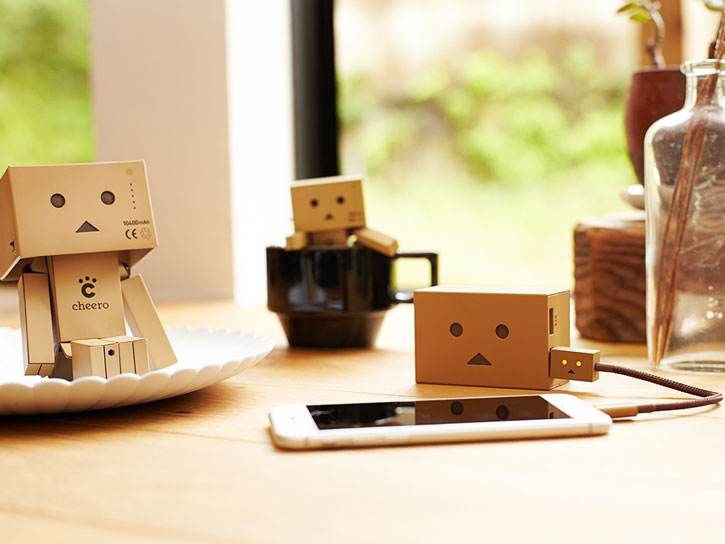 iOS 7 and later compatible
This Lightning charging tip is fully iOS 7 and later compatible - so no warning messages, just hassle-free and super-fast charging.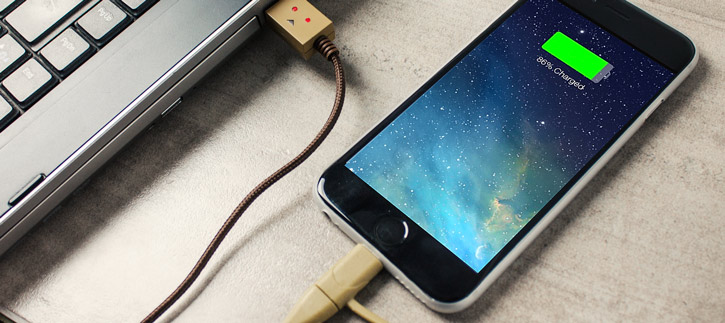 Excellent product quality and value for money
This 2-in-1 cable provides all of the functionality that your original cable would, but with added value for money and, well, it's just undoubtedly much cuter.
Specifications:
Length: 0.5 metres (50cm)
Questo prodotto ha ricevuto una votazione media di 5,0 su 1 clienti | Scrivi una recensione
marya
queensland ,
24 Gennaio 2017
super!
works great , love that one cable can charge two different devices. would recommend to anyone.
Tradotto dall'inglese
1 di 1 ha trovato questa recensione interessante
Trovi interessante questa recensione?