Cosa dicono i nostri clienti di questo prodotto?
Peter Clark
London
Samsung Galaxy Edge S6 + Accessories
19 Novembre 2015
PERFECT BELT POUCH AND PHONE CASE COMBINATION
I have treated myself to a new Samsung Galaxy Edge 6S+ and have so far ordered a PDare leather belt case and a Samsung S View Gold phone case from Mobile Fun. I figured that with a little pre-stretching of the leather case, my Edge Plus phone would fit snugly in the pouch with its Samsung case fitted. I got the usual fast delivery from Mobile Fun and can confirm that this idea works a treat. The phone in the case slides beautifully in and out of the belt pouch as hoped. I wanted this large phone as my eyesight struggles with small detail and my iPhone 4S screen was just too small to see. Both purchases are quality items purchased at a good price from Mobile Fun. I have now ordered a cable free fast charger and a clear curved screen protector for my new phone. I am hopeful that the clear curved screen protector will fit with the Samsung case and then fit in the belt pouch as well! Watch this space!!!
2 Recensioni
|
Scrivi una recensione
---
Descrizione
Made from high quality leather
Manufactured from the softest leather, this Leather Flip Case also features hand stitching which adds a touch of real quality to your already stylish Samsung Galaxy S6 Edge Plus. The case features a top side opening to make it easy to access your phone and small cutouts at the side to allow access to the functions and features of the Galaxy S6 Edge Plus.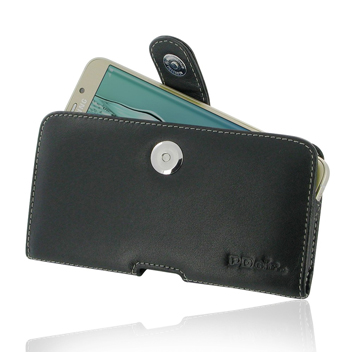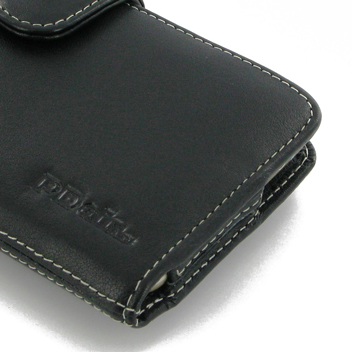 Magnetic clasp to seamlessly hold your Samsung Galaxy S6 Edge Plus
The magnetic stud fastener on the case will ensure that once closed your phone will stay safely protected within the case and will prevent it from coming loose.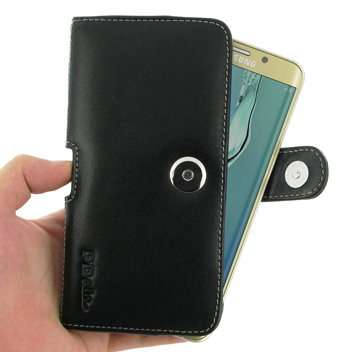 Features an integrated belt clip
Fixed to the back of this pouch case is a belt clip, which allows you to keep your Samsung Galaxy S6 Edge Plus firmly attached to your belt. This is exceptionally useful for allowing quick access to your phone without adding bulk to your pockets.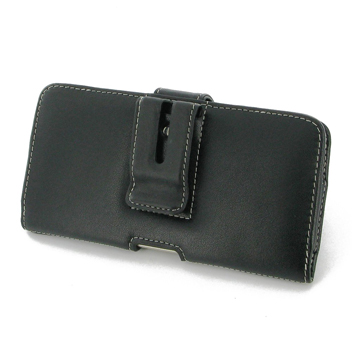 Hand stitched for supreme quality
Every PDair case is hand stitched together, then sealed with a long lasting bonding agent to ensure to help prevent tearing at the seams, ensuring they last the distance.
Protects your phone from bumps and scratches
Hand stitched cases, selected from premium leather cuts, specially selected for its durability and fade resistance. PDair cases use soft supple natural leather, unlike other cheaper leather imitation vinyl cases. In doing so the cases are not only soft to touch but incredibly resistant to scratches and scuffs.