Descrizione

SuperCharge - Charge your devices anywhere with style and speed
This official Power Bank by Huawei provides you with the freedom to charge your smartphone anywhere, as it is small and portable enough to take with you wherever you go. This SuperCharge battery pack allows you to charge your SuperCharge-compatible Huawei device from 0 to 58% in 30 minutes. However, with a universal USB port output, you can charge other smartphones, tablets or other electronics capable of charging via USB. The battery pack's 10000mAh capacity can be recharged over and over. When fully powered, the SuperCharge battery pack holds enough juice to charge most of the latest smartphones up to 2 times at least.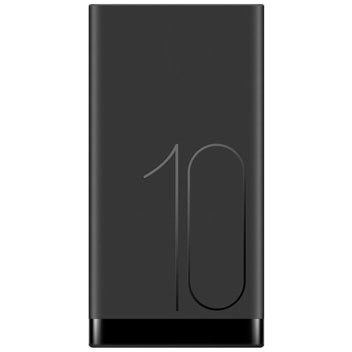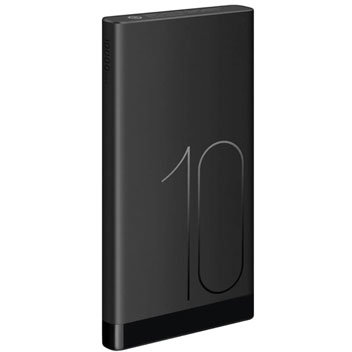 Impressive 10,000mAh battery capacity
Fully charge almost any smartphone with this official Huawei power bank. Featuring a huge 10,000mAh capacity, it is powerful enough to fully charge any smartphones from flat and then some. Featuring a built-in USB port, the Huawei charger will recharge any device that charges via a USB cable, making this power bank ideal for use with your own smartphone as well as lending some power to your friends and families' devices.
Charge via included USB-C charging cable
Recharging the Huawei Power Bank is extremely easy, all you have to do is connect to a computer's powered USB port or a mains USB adapter, it really is as easy as that.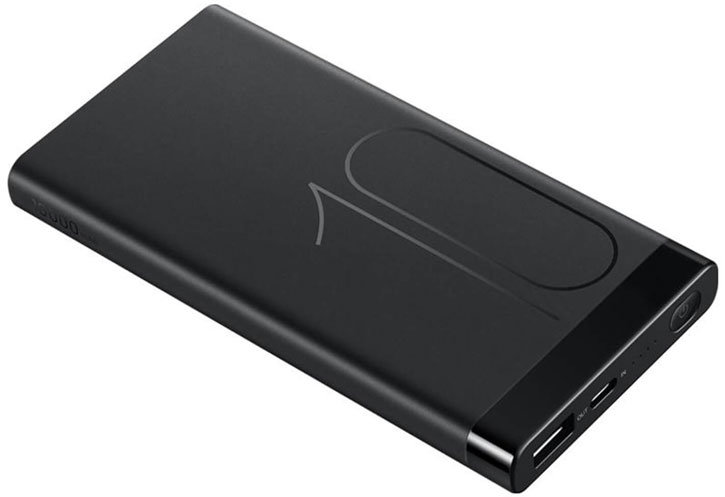 Included SuperCharge Compatible USB-C Cable
The included Official Huawei USB-C SuperCharge cable can handle charging speeds of up to 5 Amps for vastly superior charging and is of course also compatible with Huawei's Super Charging technology.
Power level indicator
There is an integrated power level indicator button which indicates the battery level of the Huawei Power Bank through LED lights. This is perfect when you need to know when to recharge the pack and also helps to plan your movements.

Official Huawei product
With this being an official Huawei accessory you can be sure of the best quality and performance on the market today that will not only keep your device fully charged, but also compliment it perfectly.
Specifications
Battery Type: Lithium-Polymer
Capacity: 10000MAh
Connectors: USB Type-A (Output), USB Type-C (Input)
Input USB Type-C: 5V/A2 max. (10W), 12V/1.5A MAX. (18W)
Output USB Type-A: 5V/2A / 9V/2A
Dimensions: 138 x 71 x 15.9mm
Weight: 252g