Descrizione
"Pitch Black" active noise cancellation keeps the focus on your music
Everyone is familiar with the feeling of trying to hear your favourite songs over a busy train station, public square, noisy workplace or any other loud situation. Enter the Advanced Sound 747 monitors.
These earphones feature proprietary Pitch Black noise cancellation, which uses a combination of in-built microphones and electronic algorithms to block out ambient sound organically and effectively. Hear your music the way it was meant to be heard - without interruption.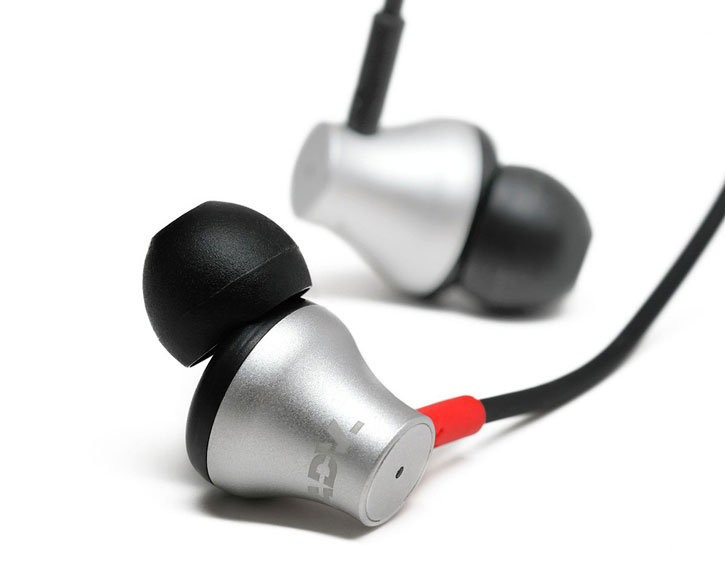 Superior sound quality with perfectly tuned equalisation
Many headphones allow one frequency to dominate the mix - tinny treble, overwhelming mids or rumbling bass. Not so with the ADVANCED 747s, which ensure a perfectly tuned balance across all EQ frequencies. Enjoy crisp treble, booming bass and punchy mids without any one element unnecessarily dominating your music.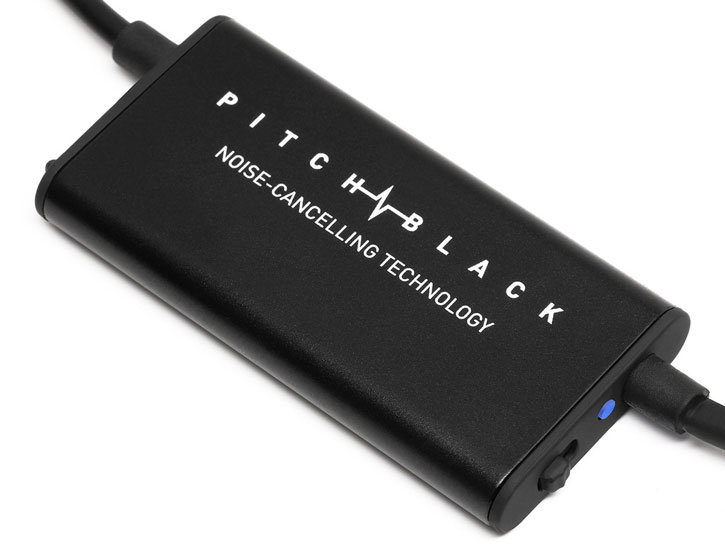 Up to 10 hours of active noise cancellation with a 1 hour recharge time
The built-in battery on the ADVANCED 747 in-ear monitors' noise cancellation system gives you up to 10 hours of blissful silence on a single charge.
When the battery does run down, simply connect the included Micro USB cable and charge up in just 1 hour.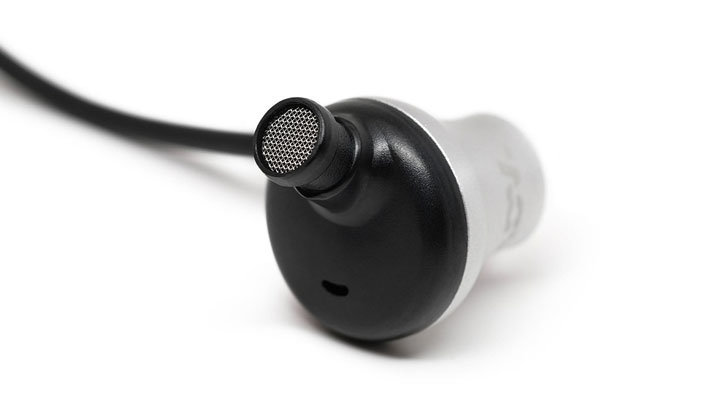 Built in control buttons / mic for hands-free calling
The integrated in-line control buttons & mic give you full access to controlling the functions of your device; this could be taking calls, skipping between your favourite tracks or adjusting the volume.
Interchangeable tips for optimum comfort
The 747s come with a set of three types of tips; black foam, black dual-flange and black silicone. With the option to change the tips, you'll be able to ensure you have the most comfortable monitors possible. Three pairs of each tip are provided in different sizes, so you'll be guaranteed to get the perfect fit.
Included premium carry pouch
When you're on the move, protect your ADVANCED SOUND 747 in-ear monitors with the provided carry pouch, while also being able to store the charging cable and spare tips.
Please Note: For devices without an integrated 3.5mm headphone port, an adapter may be required.
Technical specifications:
Driver unit: Pitch Black 13mm single dynamic driver
Impedance: 16 Ohm+/-15%
Sensitivity: 90dB+/-3dB at 1kHz
Frequency response: 20Hz – 20kHz
Noise cancellation: 25dB+/-3dB
NC frequency range: 40Hz – 1kHz
Working time: Up to 10 hours
Charging time: 1 hour
Rated power: 10mW
Input port: MicroUSB port
Cord length: 1.2m
Plug: 3.5mm gold plated