Cosa dicono i nostri clienti di questo prodotto?
24 Luglio 2017
Why do other brands exist?
I've seen and trialled many friend's cases for many friend's phones in my lifetime. I've personally stuck religiously with Olixar Flexishield for my Nexus 4, then Nexus 5, then OnePlus One, then Nexus 5X and now my OnePlus 5. In terms of durability, life, size, fit, protection, compatibility, comfort AND PRICE, I truly believe that the Olixar FlexiShield is the best case out of any I have ever seen I will continue to buy these for all future phones as long as they last. The kind of gel material makes them absorb shock without breaking like a hard case. They're consistently one of the lowest priced cases on the market. They always fit very well allowing enough space/fit for accessing controls and plugging in a wide variety of 3.5mm cables and chargers. They have never broken for me, or worn down. The only thing I would say is that the clear ones can get a tiny bit yellow but this is expected, especially living in London. Also, you can only see this when you take it off the phone. They never impede screen protectors. They look great and are one of the slimmest non-hard cases I've ever seen, adding minimal bulk. All in all, just buy one, if you don't like it, you haven't lost a lot of money - but my bet is that you'll love it.
3 Recensioni
|
Scrivi una recensione
---
Descrizione
Made from a strong, durable material for long lasting protection
Each FlexiShield case is made from a special strong and durable gel material, which makes it flexible like silicone and tougher than a crystal case providing you with long lasting protection for your OnePlus 5.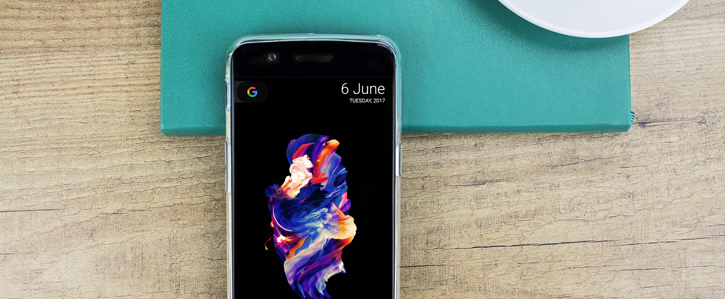 The material used gives a non-slip coating to the case for extra grip
The unique gel material used has a non-slip coating that provides you with extra grip for your phone, which minimises the chance of dropping your device - meaning this case is professional enough for work and sporty enough for play.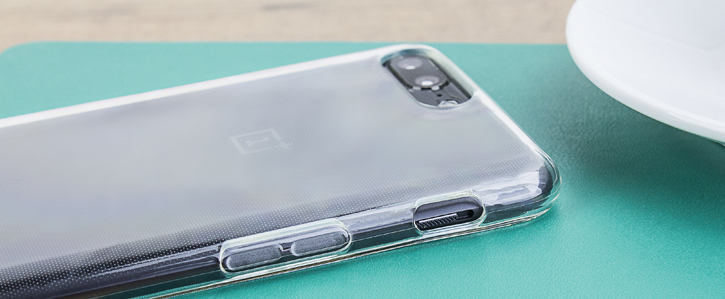 Slim fitting design adds no extra bulk and fits perfectly in your pocket
The FlexiShield case is designed to be slim, lightweight and strong - so you can be assured that this case will add virtually no extra bulk to your OnePlus 5 so it will still fit in your pocket with ease.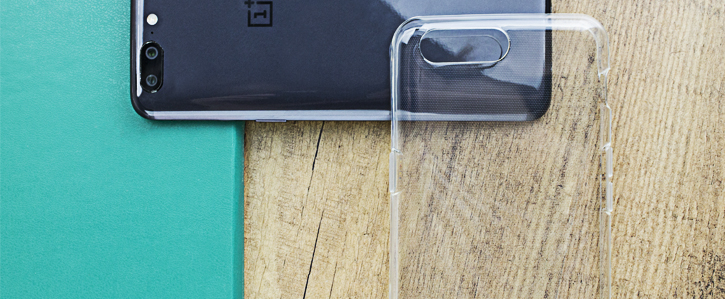 Raised bezel on the case protects your OnePlus 5's screen from scratches and dirt
This case has a raised bezel that prevents your OnePlus 5's screen from coming into contact with any flat surface when you place the phone face down. This prevents your OnePlus 5's screen from getting any unwanted scratches and dirt on it.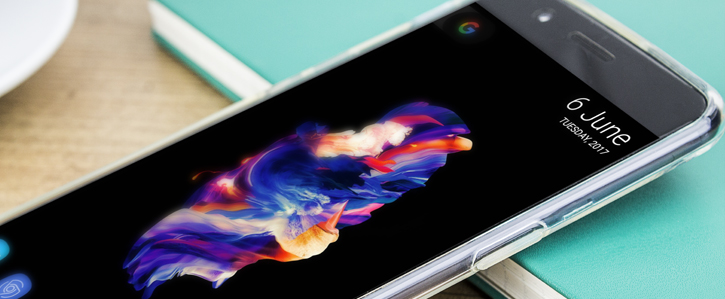 Cut-outs for all the OnePlus 5's features and ports so you'll never need to take the case off
Each Olixar FlexiShield has been designed specifically for the OnePlus 5 and features cut-outs for the various ports and features such as the rear facing camera.