Descrizione
Patented technology ensures bubble-free installation
The Moshi iVisor AG screen protector affixes to your phone using a residue-free adhesive layer. Because of its rigidity, the cover will not leave air bubbles when applied to your phone. Additionally, because the product is designed specifically for the iPad 2017 it is easy to align correctly for simple application and adjustment.
Utilizing Moshi's own proprietary technology, the iVisor is the only screen protector that is removable and re-usable and can be installed in seconds with absolutely zero bubbles, making it the easiest screen protector to install on the market today.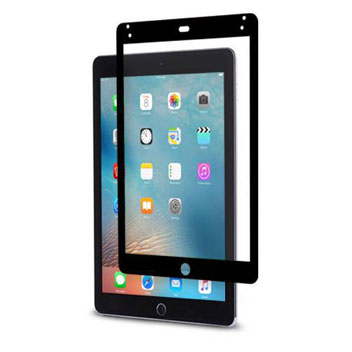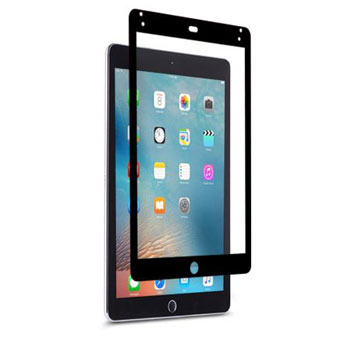 iVisor can be washed and reapplied repeatedly
Designed to last, iVisor screen protectors can be kept in fantastic condition by cleaning them. Use the included microfiber cloth to wipe any fingerprint smears or smudges from iVisor's front surface. Apply some water to the cloth to remove any stubborn stains and in the rare occasion that the iVisor has lost its grip due to dust or lint buildup, a complete wash with mild detergent is necessary. After a successful wash, iVisor's adhesive border should restore to its original stickiness.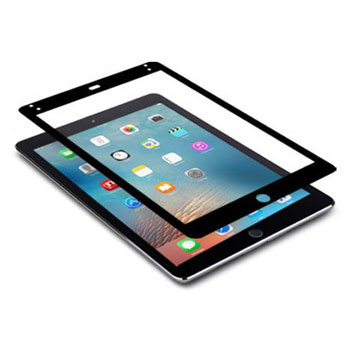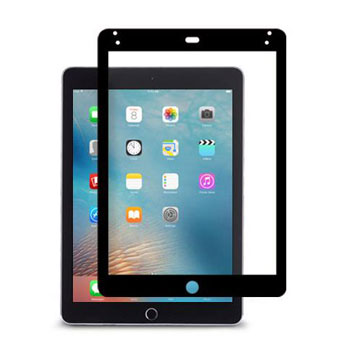 Enhanced scratch protection and smudge resistance
The iVisor AG has been surface treated to provide enhanced scratch protection, fingerprint / smudge protection, and anti-glare properties while still retaining the clarity and vibrancy of your iPad 2017's display.
Precision tooled to fit the iPad 2017's screen
The Moshi iVisor Anti Glare Screen Protector is designed to provide a perfect fit, ensuring that the whole of your screen is protected from damage.