Descrizione
Hi-resolution Wireless Audio combined with AptX technology
Engineered with Super Wideband micro-dynamic drivers and certified by the Japan Audio Society, the Model 3 In-Ear Monitors from ADVANCED SOUND deliver a truly hi-resolution audio, over a wireless connection. Featuring Digital Signal Processing (DSP) and AptX Technology ensures the audio produced has optimum clarity and means you'll be able to listen your music the way it was intended to be heard.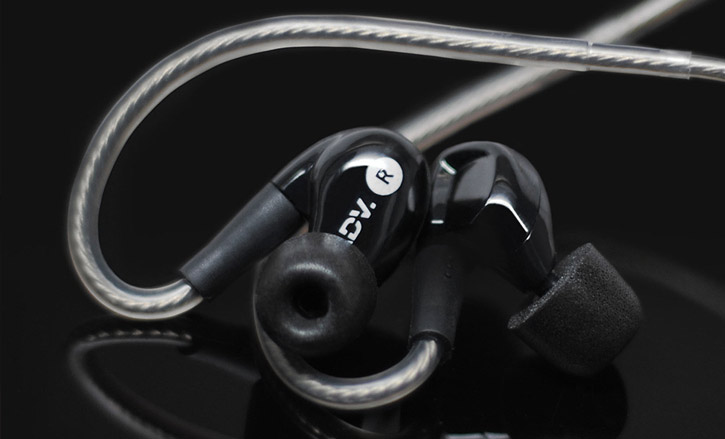 Unique convertible design from wired to wireless
The ADVANCED SOUND Model 3 In-Ear Monitors feature a world's first unique design as they can be converted from wireless to wired in a matter of seconds. When you've run out of battery with the wireless cable, simply detach it and attach the wired cable, ensuring you'll be able to continue to your music.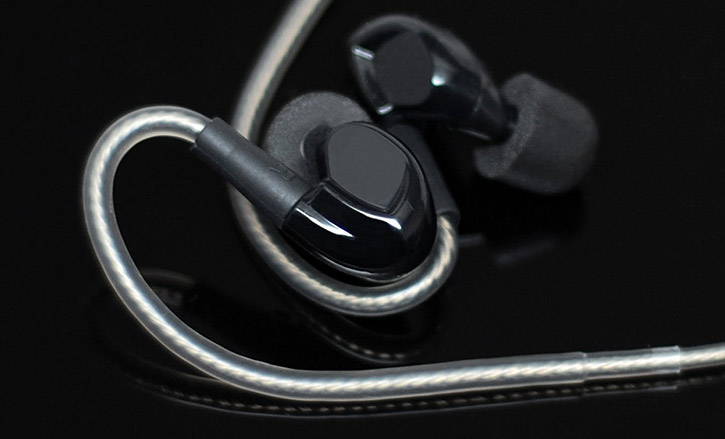 Up to 5 hours play / talk time
Packed with an impressively large battery life for such a compact pair of earphones, the ADVANCED SOUND Model 3 Monitors allow for up to 5 hours of playback, so you can keep enjoying the music you love for even longer.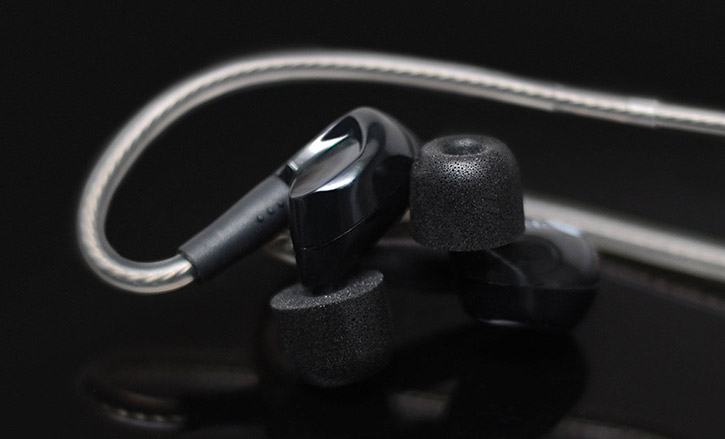 Built in remote / mic for hands-free calling
The built in remote / mic gives you full access to controlling the functions of your device via Bluetooth; this could be taking calls, skipping between your favourite tracks or adjusting the volume. Featuring CVC 6.0 noise reduction technology, the Model 3 In-Ear monitors reduces noise from the background, making them ideal for use on your daily commute.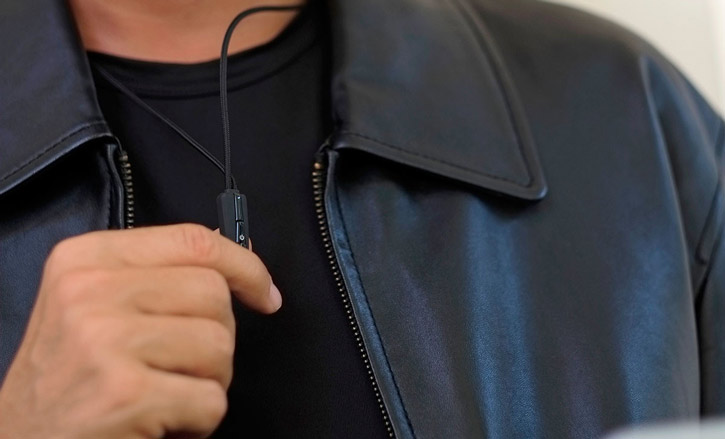 Magnetic Design
For functionality, these In-Ear monitors have been designed with a magnetic design between the charging port and battery, meaning they can be worn around your neck without having to worry about them falling out. In addition, the magnetic design contributes towards hiding the charging port.
Interchangeable tips for optimum comfort
The Model 3 In-Ear Monitors come with a set of two types of tips; green foam and black silicone. With the option to change the tips, you'll be able to ensure you have the most comfortable monitors possible. Three pairs of each tip are provided in different sizes, so you'll be guaranteed to get the perfect fit.
Included premium carry case
When you're on the move, protect your ADVANCED SOUND Model 3 earphones with the provided carry case, while also being able to store the charging cable and spare tips.
Technical specifications:
Driver Unit: Custom tuned single dynamic drivers
Impedance: 16 Ohm+/-15%
Frequency response: 20Hz - 40kHz
Wireless music / talk time: Up to 5 hours
Charging time: 1.5 hours
Bluetooth Version: 4.1 + aptX
Connection distance: 10m (33ft)
Charging port: Micro USB, DC 5V/60mA
Cable length: 1.2M