Descrizione
Tough dual-layered hardshell body with sleek metallic bumper
Protect your phone from scratches, knocks and drops with the VRS Design High Pro Shield Series Case for the LG G6. Featuring a tough dual-layered hardshell frame construction and a smooth, metallic frame that is tough enough to protect your device, without adding unnecessary bulk.
The air spacing within the corners help protect your smartphone from harm, providing peace of mind while adding an attractive two-tone appearance to your LG G6.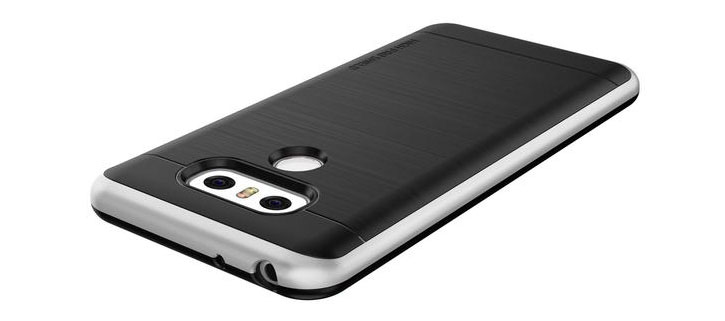 Slim-fitting for optimum comfort and a natural grip
Designed with both form and function in mind, it is comparatively slimline providing the protection your phone needs without adding the extra bulk. Therefore, while being protected at all times, your G6 will still easily fit within a pocket or a bag.
The edges surrounding the sides of the case provide a natural grip, so you can be sure of a good firm hold of your G6.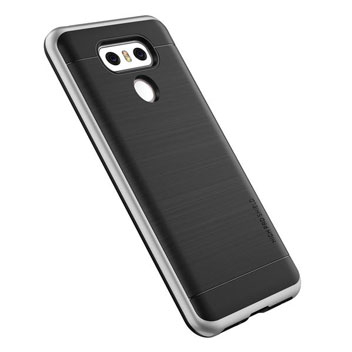 Air space built-in for added protection
The VRS Design High Pro Shield case features state of the art shock absorption through its intuitive Air Space technology, which provides excellent, tough protection for your phone.
Attractive two-tone design
With a stylish design, the VRS Design High Pro Series Case for the LG G6 provides your phone with an attractive protective case that is sure to be noticed by your family, friends and work colleagues. This is due to the striking two-tone coloured appearance, that adds additional beauty to your G6.
Access to all features and ports
The VRS Design High Pro Shield Case features cut-outs for all of the ports, such as the charging connector and camera. This also means you can leave the phone in the case and enjoy all of its features, ensuring it is protected at all times.
Designed specifically for the LG G6
Designed with the phone in mind, this case compliments the features of the LG G6 so it looks just as good with the case on as it does off.
Questo prodotto ha ricevuto una votazione media di 5,0 su 1 clienti | Scrivi una recensione
So good I forget about it
This case offers a very good protection, both of the sides (in case of a fall) and of the screen (if I lay the phone flat on the wrong side). And of course, good protection of the back (but that's a given). After one week of rough use, there's no trace of any scratch on the case. It is snug, slick, enhance the phone's look and feel (holds much better in the hand) without making it bulky.
Tradotto dall'inglese
1 di 1 ha trovato questa recensione interessante
Trovi interessante questa recensione?