Cosa dicono i nostri clienti di questo prodotto?
isaac lee own
LONDON
iphone
23 Gennaio 2017
Amazing product
This product is amazing, for such a cheap price compared to other websites this has been the best price and delivery was super fast. This has helped me so much recently as it provided usb ports and sd card slots which my mac does not provide. very well built and fits comfortably on my laptop. Hope this review helps you.
Jo Harris
Exeter
Satechi USB-C Adapter & Hub with USB Charging Ports - Space Grey
23 Gennaio 2017
Great USB-C Adapter
For me this is a great product for the new MacBook Pro. I like the way it sits flush against the MacBook rather than having a cable linking it. All the USB ports and memory card slots work well and it is so simple to use. I had to wait a while for it to be back in stock but it is well worth the wait. Good value for money too. I would highly recommend this product.
5 Recensioni
|
Scrivi una recensione
---
Descrizione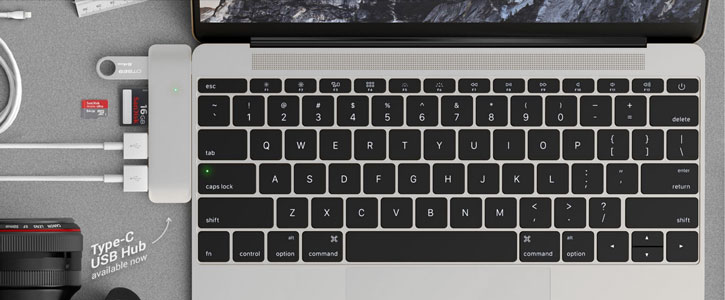 USB Hub for USB-C compatible computers
Expand your USB-C compatible computer with additional connectivity options with just one compact and light accessory.
With many modern computers becoming so thin to create an attractive design, the range of ports available in this limited space can be greatly reduced. The Satechi USB Type-C Hub expands the number of USB ports all in one handy portable device.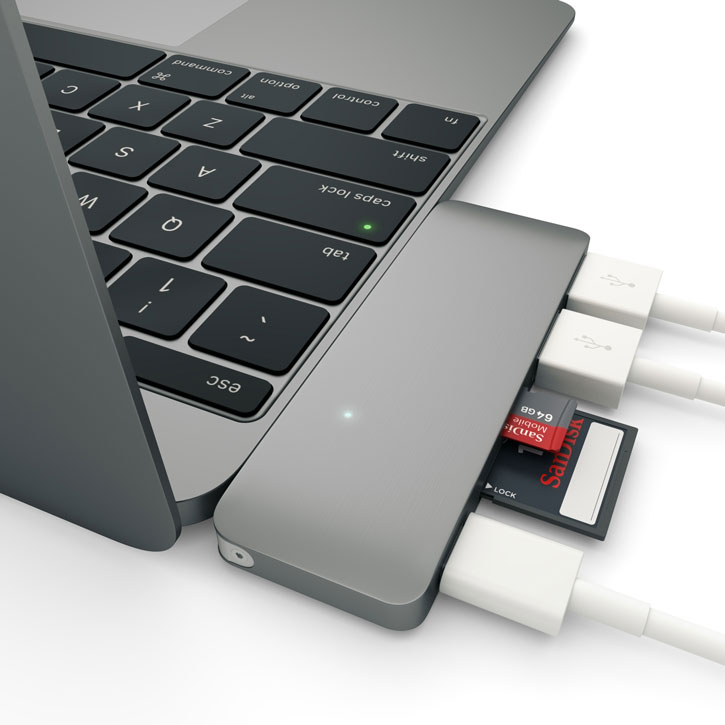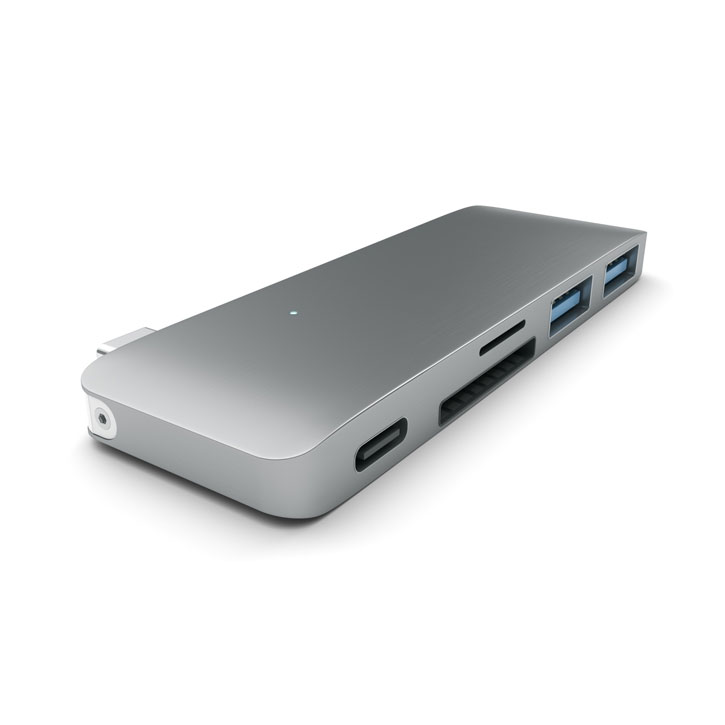 2x USB ports for a wide range of external media
Add 2 USB ports to your computer and connect a wide range of media devices. These could include USB memory sticks, external USB hard drives, gamepads and connecting other USB compatible equipment.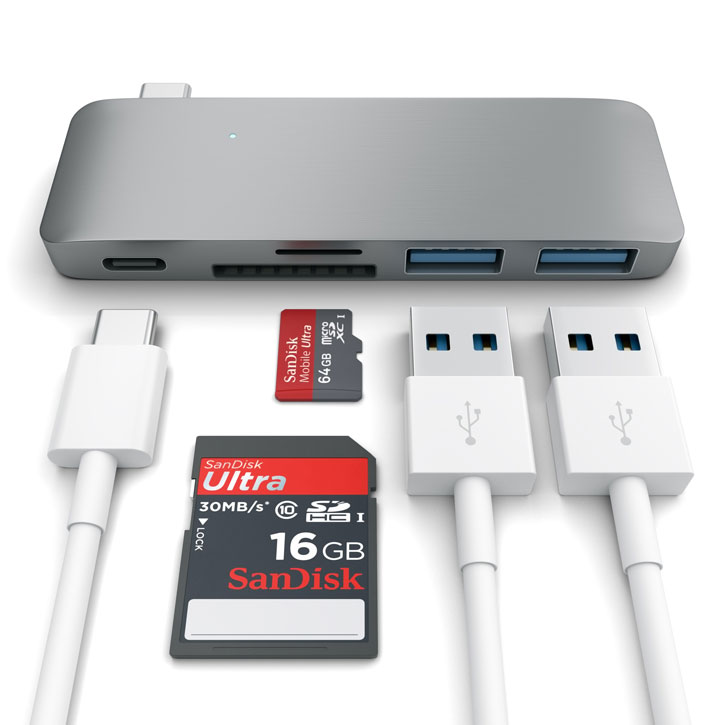 1x SD Card reader slot for memory cards
The Satechi USB Type-C Hub also features an SD card reader for transferring data from devices such as cameras or games consoles to your computer.
1x Micro SD Card Slot for memory cards
As well as an SD card reader, the Satechi USB Type-C Hub also features a micro SD card reader for transferring data from your smartphone.
Compact and light perfect for portability
Due to its small and lightweight design, the Satechi USB Type-C Hub is the ideal companion for your USB-C compatible computer. Easy to place in your bag or even pocket, portability certainly isn't an issue.
Reversible USB-C connection
Unlike earlier standards of USB connections, the USB-C connector is fully reversible and so can be inserted into a USB-C compatible computer with ease.