Cosa dicono i nostri clienti di questo prodotto?
1 Gennaio 2017
Fantastic item
Brilliant item will recommend
Zoe taylor
Wales
Samsung j3
16 Dicembre 2016
Fantastic
Great product my boy loves it
Ciaran Murphy
Londonderry
Unknown
5 Novembre 2016
Recommended
Have this about a week, and it was sooooo easy to get set up and going. Very easy to adapt for each phone. Great quality, and easy to adjust for viewing. I would definitely recommend these.
15 Recensioni
|
Scrivi una recensione
---
Descrizione
Immerse yourself in VR
Transform any smartphone into a VR device and immerse yourself in high-quality YouTube videos and augmented reality apps. The way the headset encompasses your eyes means hardly any external light gets in, creating the perfect dark environment for you to explore virtual worlds or experience sports or films like you were right there in the action.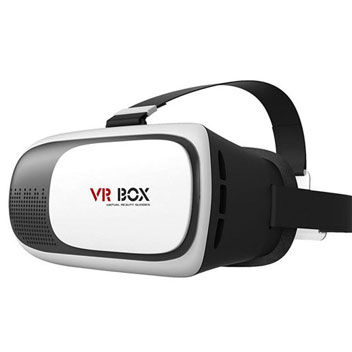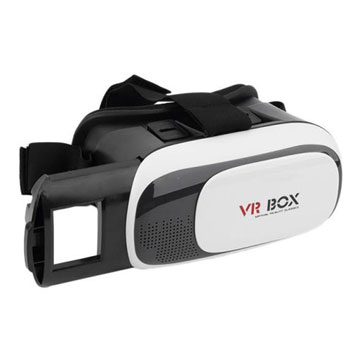 Spring-loaded smartphone holder
The VR Box's mechanism for holding your phone is simple, secure and easy. Simply pull out the tray near the lenses, place your phone into the spring-loaded stand and slide it back in, and you'll be ready to get lost in virtual reality within seconds.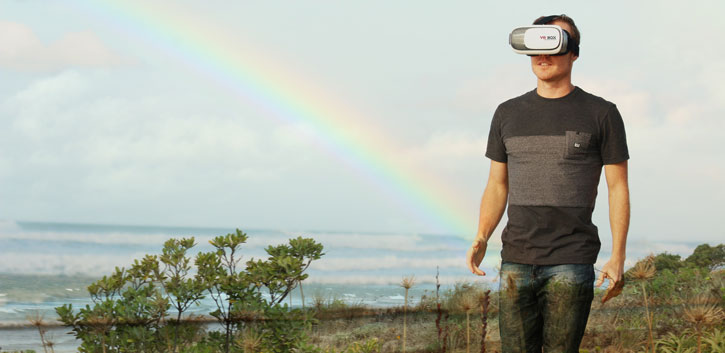 4-way adjustable optics
The lenses in the VR Box are adjustable, meaning all eye shapes are accounted for and the dizziness you experience with some VR headsets is not a problem. Two multi-purpose dials atop the headset control the focus and positioning of the lenses.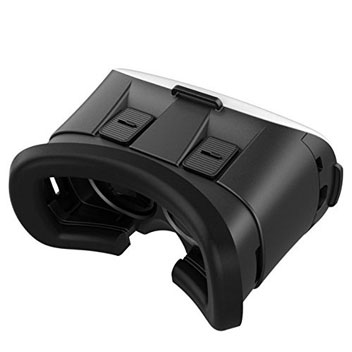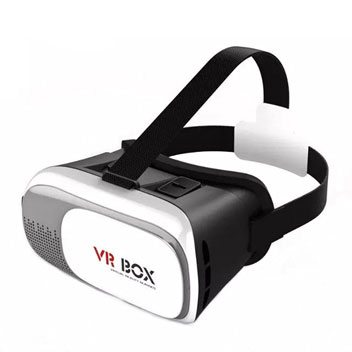 Removable front panel
A removable panel at the front of the VR Box means you can use your phone's camera while you wear the headset. Great for adding fun filters in camera apps or playing augmented reality games. Not only that, but you can use the front panel to access your phone's headphone port, adding to your immersion even further with high-quality headphones or speakers.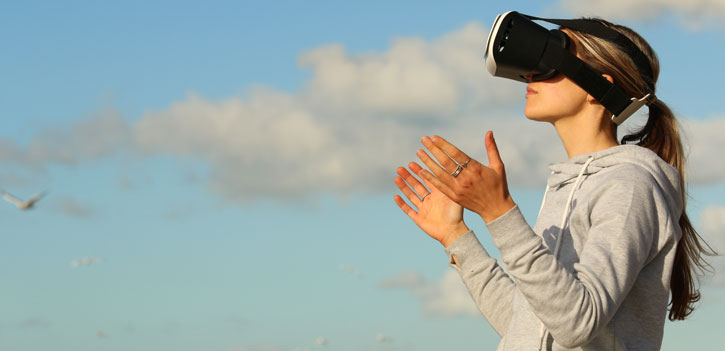 Adjustable and padded for maximum comfort
Wearing a VR headset for a while can be an uncomfortable experience. Not with the VR Box, though, which features a soft cushioning around the eyes and an adjustable head strap for maximum comfort.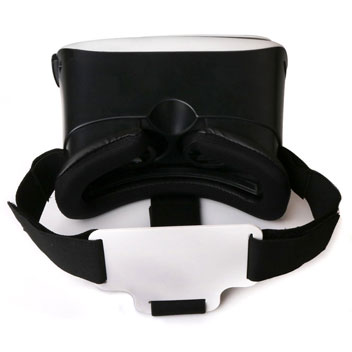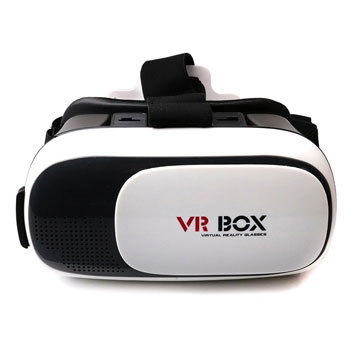 Compatible with virtually all smartphones
The VR Box is compatible with any smartphone with a screen between 4.7" and 6", which is the vast majority of smartphones on the market. From the Samsung Galaxy S7 to the iPhone 7, there's something for everyone's phone in the VR Box.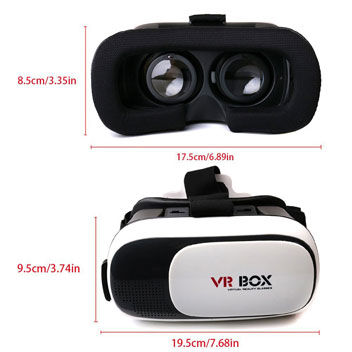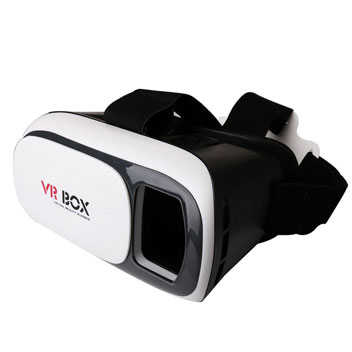 Sturdy yet elegant design
The VR Box features a sturdy, rigid design that means you won't damage it no matter how immersive your VR experience gets. You'll look stylish wearing it, too, thanks to a sleek minimalist aesthetic that emphasises style and function.
Please note: although the vast majority of smartphones are fully equipped for VR, some videos, games and apps may not be supported by your device. Please click here for a quick, easy way to find out if your device is 100% ready for VR.