Cosa dicono i nostri clienti di questo prodotto?
20 Ottobre 2016
Excellent
Product Very good with excellent finish ! Liked it !! Will order more items from this company
2 Recensioni
|
Scrivi una recensione
---
Descrizione
Protects your iPhone 7 from cosmetic damage and light knocks
The Melody case from Olixar protects from scratches and scrapes while letting the sleek design of your iPhone 7 shine through. Melody starts with a hard and durable polycarbonate shell, then adds a metallic coating across the lower half of the case.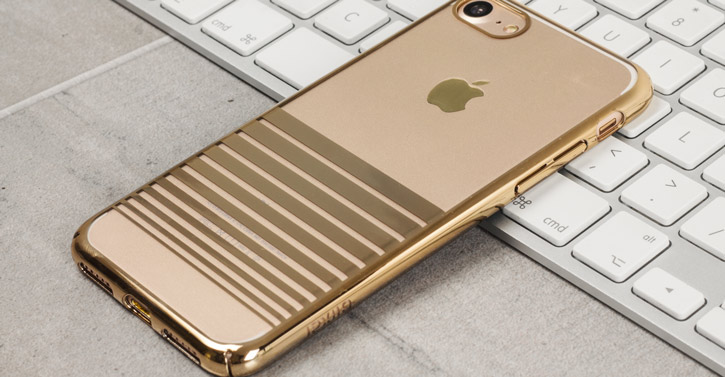 Laser-etched stripes
Laser-etched stripes add a stylish accent to this fashionable case. The metallic elements in the design sit well with the metallic finish of your iPhone 7 giving a classy overall aesthetic.
Slim fitting and lightweight
This lightweight polycarbonate case provides excellent protection without adding any unnecessary bulk to your phone. This means that you will have no problems placing the phone in your pocket or handbag. It also means the iPhone 7's natural form is preserved as well as protected.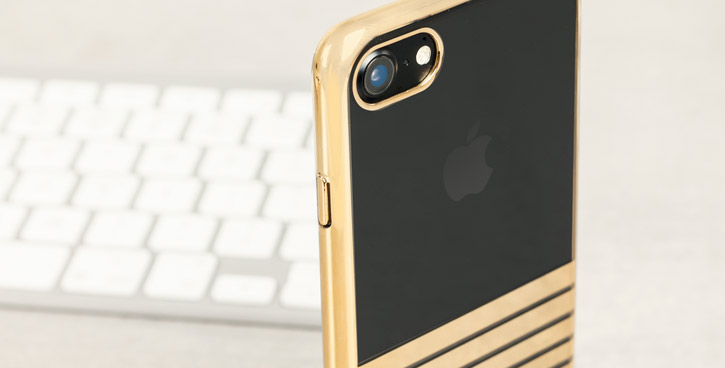 Cut-outs for all the iPhone 7's features and ports so you'll never need to take the case off
Each Olixar Melody case has been designed specifically for the 7 and features cut-outs for the various ports and features such as the rear facing camera.