Unique Polka 360 Case iPhone 7 Case - Rose Gold
Codice prodotto: 60787
The unique polka 360 case in rose gold and clear is designed to provide a stylish complement to your iPhone 7. Featuring robust polycarbonate construction, anti-scratch coating and a blended spray design encrusted with Swarovski crystals.
"WOW"
"Classy"
"So pretty!"
Disponibile anche in:
Cosa dicono i nostri clienti di questo prodotto?
Georgia Gracey
Newcastle
iPhone 7
28 Marzo 2017
WOW
All I can say is WOW!!! Phone case came next day without me paying for next day delivery and was in good heard packaging to avoid any damage whilst in transit. Fits perfectly and really compliments my iPhone 7 in rose gold due to the colour. Would highly recommend this product and company to anyone. Product doesn't feel cheap or flimsy however as the detailing stands out I am concerned that it may be easily damaged, however can not confirm this and all cases are subject to general wear and tear. Thanks MobileFun :)
5 Marzo 2017
Classy
Great case looks so classy - bling without being over the top just love it, loads of great comments too from friends and family
Tammy Palmer
Hitchin
iPhone 7
27 Gennaio 2017
So pretty!
I love this phone case, the colour is lovely and the crystals are so pretty - would recommend this product. Good delivery service.
35 Recensioni
|
Scrivi una recensione
---
Descrizione
Protects your iPhone 7 from cosmetic damage and light knocks
The Unique Polka 360 Shell case protects your iPhone from scratches and scrapes, while letting the beautiful design of your iPhone 7 shine through. Comprised of a hard and durable polycarbonate shell, the Unique Polka case provides excellent protection with a hint of style and sophistication.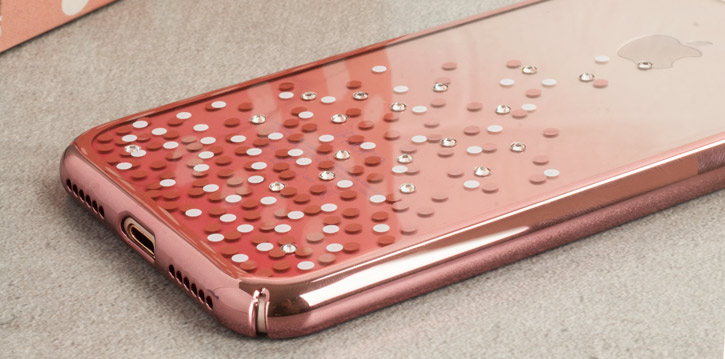 Clear design with encrusted Swarovski crystals
Incorporated into each case are striking Swarovski crystals that sit upon a clear back panel to showcase the iPhone's original design. This truly adds a stylish accent to this fashionable case. The metallic elements in the design sit well with the metallic finish of your iPhone 7 giving a classy overall aesthetic.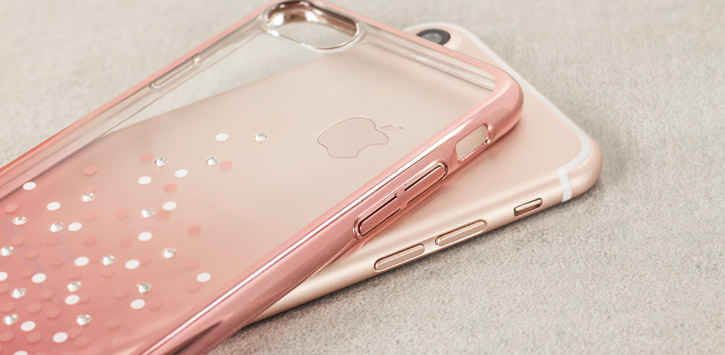 Slim fitting and lightweight
This lightweight polycarbonate case provides excellent protection without adding any unnecessary bulk to your iPhone. This means that you will have no problems placing the phone in your pocket or handbag. It also means the iPhone 7's natural form is preserved as well as protected.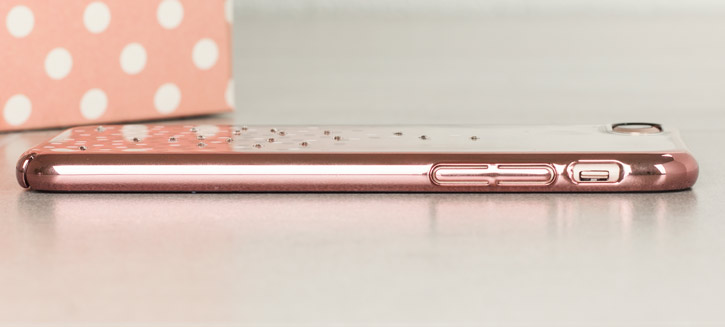 Cut-outs for all the iPhone 7's features and ports so you'll never need to take the case off
Each Unique Polka 360 case has been designed specifically for the 7 and features cut-outs for the various ports and features such as the rear facing camera.