Cosa dicono i nostri clienti di questo prodotto?
Donal Boyle
Birmingham
Sony Xperia Z5 Premium
6 Dicembre 2016
Just what I wanted
I had a 4gb memory card to my old phone the Xperia Z3 my phone I had a lot of apps and data on my old phone and needed a bigger memory card and I come accross the SanDisk Extreme Micro SDXC Card with yhe adapter it couldn`t come at a better time to transfer all the apps and data to the memory card and have plenty of space to spare. It was a menory card I just wanted for what I had on my phone.
19 Recensioni
|
Scrivi una recensione
---
Descrizione

High speed transfer rates with UHS Speed Class 3 rating (U3)
With speeds reaching an impressive 90MB/S, the SanDisk Extreme Micro SD card delivers fast transfers speeds. This makes moving around your precious photos and videos quick and easy so you can back up what you've already shot, freeing up space to carry on taking amazing photographs and high definition video.

64GB capacity
Featuring 64GB capacity, you can save an incredible amount of HD and 4K video, hi-res photographs, songs and much more. The SanDisk Extreme allows you to capture more of the moments that matter without having to delete old photographs and video in order to record new ones.
Compatible with a wide range of devices
Designed for use with your portable devices, including but not limited to smartphones, tablets or camcorders - the SanDisk Extreme Micro SD card makes it easy to quickly capture, playback and transfer all your favourite media content.
4K UHD / Full HD video capture
Whether watching HD movies or capturing HD content, the SanDisk Extreme Micro SD card can record and deliver impressive high definition content without even breaking a sweat.
Stores all your precious media and data
The Micro SD card safely and effectively stores all your precious data. Ensure your content including music, video, images and audio are available when you need it most.
Extreme durability
Built to withstand extreme conditions, the SanDisk Extreme features incredible durability against shocks, water, the temperature and even X-Rays. Making this the perfect way to protect your precious data against any inevitability.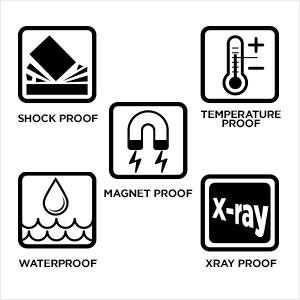 SD adapter included
Also included is an SD adapter, so you can use your Micro SD card within SD card compatible devices too for complete all-round compatibility.