FlexiShield iPhone SE Gel Case - Trasparente
Codice prodotto: 59004
Custodia protettiva simile al cristallo ma con la durevolezza di una custodia in silicone per l'iPhone SE in trasparente.
"smart, simple, works very well"
"Ideal"
"Perfect"
Cosa dicono i nostri clienti di questo prodotto?
Anonymous
Cheltenham
iphone SE
17 Marzo 2017
smart, simple, works very well
That apart from protecting the phone, looking good whilst being almost invisible, it also provides good grip. The phone has not flown out of my hand once since the gel case was fitted. Brilliant!
12 Marzo 2017
Ideal
Fits perfectly on phone, protects it well, I'm clumsy and phone still intact. What more do you want? Jam on it!
Colin
West country
Olixar flexishield iPhone se gel case
27 Febbraio 2017
Perfect
Bought this having read other reviews and totally agree with what has been said. Excellent product, fits perfectly.
44 Recensioni
|
Scrivi una recensione
---
Perché comprarlo?
Fatta su misura per l'iPhone SE – È su misura perfetta del telefono per dare maggiore protezione
Materiale forte, resistente – Protegge il tuo telefono dai colpi e gli dona un rivestimento antiscivolo
Intagli per tutte le funzionalità dell'iPhone SE – Usa il tuo telefono senza rimuoverlo dalla custodia
Design ridotto senza ulteriore grandezza – Entra perfettamente nella tua tasca
---
Descrizione
Custodia protettiva dall'aspetto in cristallo ma con la durevolezza del silicone, fatto specificamente per l'iPhone SE.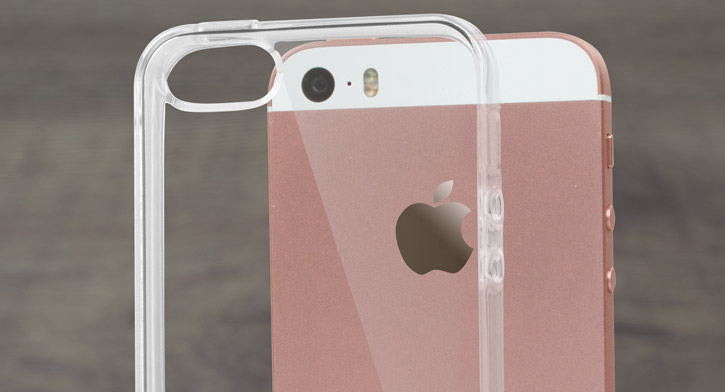 Fatto su misura
Ogni FlexiShield è progettato per proteggere a lungo. Fatti da uno speciale gel resistente, essi sono flessibili come silicone ma più forti di una custodia di cristallo.
Con la custodia progettata specificamente per il tuo telefono, esso darà comunque pieno accesso a parti vitali del tuo dispositivo. Ciò significa che anche quando il telefono è nella sua custodia FlexiShield, potrai comunque attaccare il caricabatteria e le cuffie e scattare normalmente delle foto.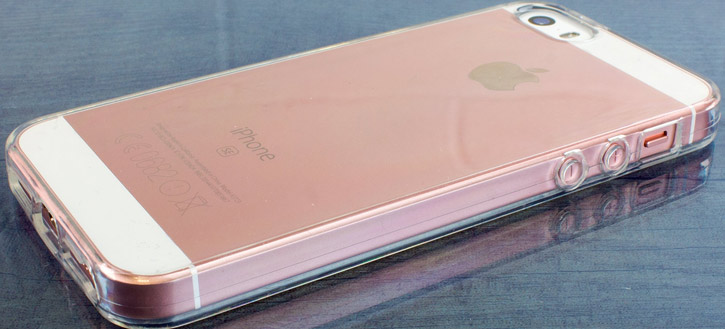 Materiale forte e resistente
L'unico materiale in gel fornisce la protezione definitiva per il tuo telefono.
La skin in forte gel in gomma fornisce protezione e presa antiscivolo, minimizzando le possibilità che il telefono possa caderti. Con un design che è professionale abbastanza per il lavoro e sportivo abbastanza per il gioco.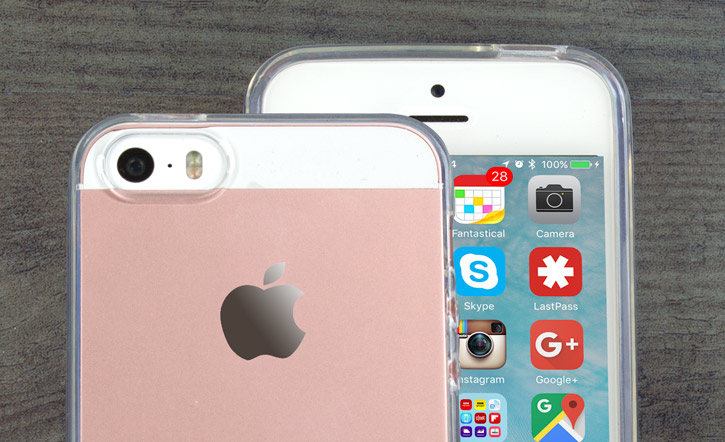 Accedi a tutto il tuo telefono
Il materiale simile al gel, pur offrendo protezione, lascia il telefono in vista così che non sia nascosto ma dando comunque accesso a tutti i pulsanti, controlli e porte senza dover rimuovere la custodia.