Cosa dicono i nostri clienti di questo prodotto?
30 Giugno 2017
Perfect case for iPhone SE!
Perfect case for my new iPhone SE! It's a great fit and love that it's clear so I can show off the phone colour I chose. Easy ordering process and arrived in a timely manner. Would definitely recommend.
6 Giugno 2017
Good value for money
A durable case to protect your iphone SE. I opted for the clear one as I wanted to be able to see the rose gold on my new phone. It adds a little weight to it but I wanted that so it wouldn't slip out of my hands and would be safe from the curious hands of my 5 month old baby. I've already dropped my phone since but nothing has been smashed. The case covers the volume buttons on the side and the on/off button at the top so you may need to press them a little harder but no need to take the case off to plug your earphones or charger. Good value for money and aesthetically pleasing. V pleased with the product. FYI - this product though it states it's for an iphone SE, will also fit iphone 5 and 5S.
Dawn
Northampton
I phone SE
6 Giugno 2017
Great case
I hadn't thought of a clear case but loving the new rose gold phone colour it seemed a shame to cover it up. The case fits well, is very tactile and protective and I'm very pleased with it.
49 Recensioni
|
Scrivi una recensione
---
Perché comprarlo?
Fatta su misura per l'iPhone SE – È su misura perfetta del telefono per dare maggiore protezione
Materiale forte, resistente – Protegge il tuo telefono dai colpi e gli dona un rivestimento antiscivolo
Intagli per tutte le funzionalità dell'iPhone SE – Usa il tuo telefono senza rimuoverlo dalla custodia
Design ridotto senza ulteriore grandezza – Entra perfettamente nella tua tasca
---
Descrizione
Custodia protettiva dall'aspetto in cristallo ma con la durevolezza del silicone, fatto specificamente per l'iPhone SE.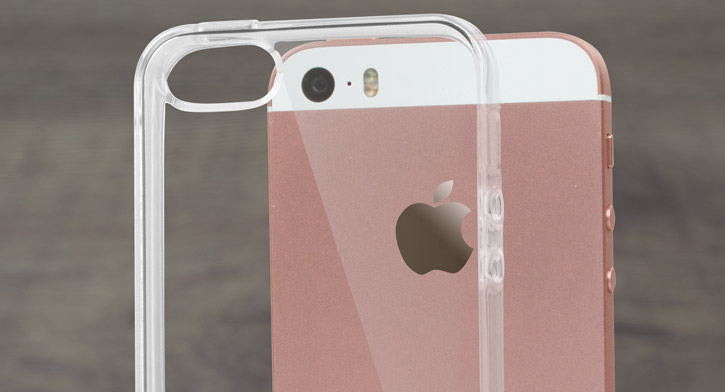 Fatto su misura
Ogni FlexiShield è progettato per proteggere a lungo. Fatti da uno speciale gel resistente, essi sono flessibili come silicone ma più forti di una custodia di cristallo.
Con la custodia progettata specificamente per il tuo telefono, esso darà comunque pieno accesso a parti vitali del tuo dispositivo. Ciò significa che anche quando il telefono è nella sua custodia FlexiShield, potrai comunque attaccare il caricabatteria e le cuffie e scattare normalmente delle foto.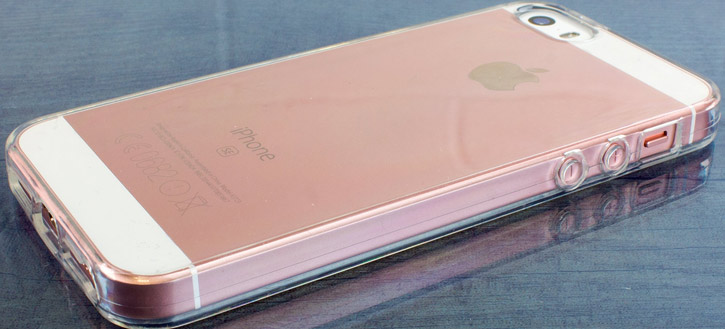 Materiale forte e resistente
L'unico materiale in gel fornisce la protezione definitiva per il tuo telefono.
La skin in forte gel in gomma fornisce protezione e presa antiscivolo, minimizzando le possibilità che il telefono possa caderti. Con un design che è professionale abbastanza per il lavoro e sportivo abbastanza per il gioco.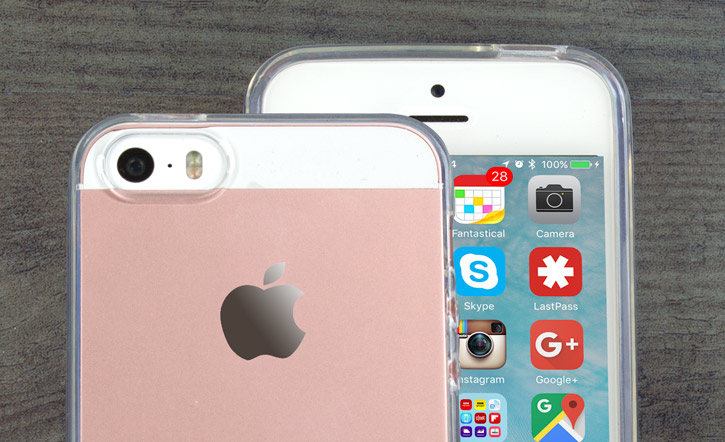 Accedi a tutto il tuo telefono
Il materiale simile al gel, pur offrendo protezione, lascia il telefono in vista così che non sia nascosto ma dando comunque accesso a tutti i pulsanti, controlli e porte senza dover rimuovere la custodia.