Cosa dicono i nostri clienti di questo prodotto?
Sharon Cromie
Newtownabbey
30 Marzo 2017
Excellent Product
I purchase this glass screen protector for my iPhone SE as I had smashed the screen on my old iPhone and didn't want this happening again. I was reluctant to buy a screen protector as I thought it would ruin the look of my phone, I had read that they can have bubbles underneath etc. but I am happily surprised with the quality of this product. It fits on perfectly, there are no bubbles, you get cloths etc. to clean your phone before placing the screen cover on, the instructions are clear and easy to follow. The delivery was quick from Mobile Fun and I would highly recommend this product.
3 Marzo 2017
Excellent product.
Applies like a dream with clear instructions. I drop my phone at least twice a day everyday so these are a lifesaver. Used with my last phone also. I will forever repurchase these. The glass is tough and when it does break - which it will only do if you are as clumsy as me - it doesn't shatter and it keeps the real screen intact. Doesn't peel off until you peel it off. Leaves no marks once removed. Phone is as responsive if not more with it on. Actually easier to use the home button as it is recessed once the glass is on since there is a hole cut for home button and speaker. So thin that you wouldn't know it's there if you didn't know.
Zoe
West Midlands
IPhone 6 SE
24 Novembre 2016
Very happy customer
I was initially apprehensive about the glass screen protector and if it would be better than the plastic covers I have previously used considering the extra cost. I am most impressed however, it was easy to put on (easier to align than the plastic covers) and is very sensitive to the touch. Overall, I am very happy with my purchase and get the sense that the cover will last a lot longer and offer more protection than the plastic ones. I am converted! :)
15 Recensioni
|
Scrivi una recensione
---
Descrizione
High-tension tempered glass construction for enhanced shock protection
The Olixar screen protector is made from a reinforced tempered glass that maintains perfect image clarity while protecting your phone's screen from scratches and external shock.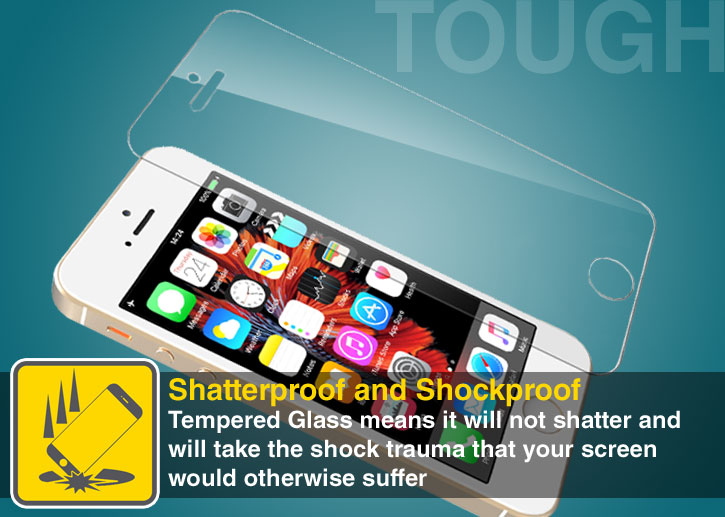 Shatterproof design
Crafted with tempered glass technology inside, the Olixar Tempered Glass Screen Protector for the iPhone SE provides you with a shatterproof design that guards your precious display from accidental bangs and drops.
Easy installation with no risk of bubbles
As this is a high quality glass screen protector and not a film, it does not bubble at all on application.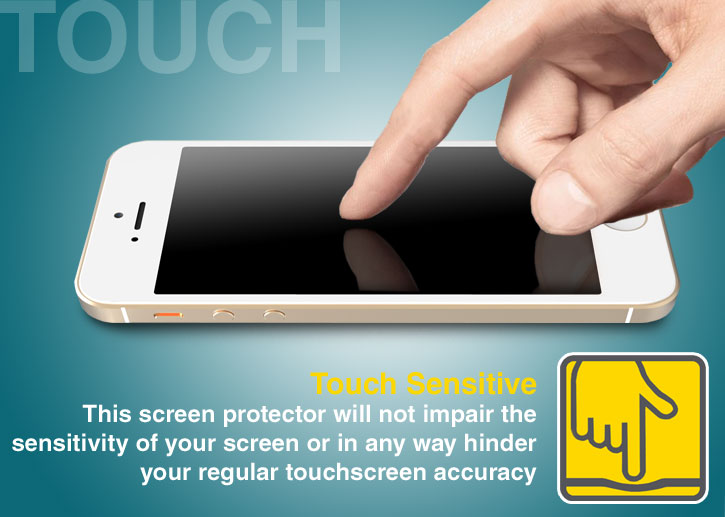 Anti-scratch coating
The super-thin Olixar Tempered Glass Screen protector provides optimal clarity that resists scratches and scrapes. So you can leave your iPhone and your keys in your pocket at the same time without the need to worry about your device's screen.
Oleophobic coating prevents fingerprints and makes cleaning easy
The Oleopobic coating on offer here features an oil-resistance to prevent smudges resulting from oil, cosmetics and other contaminants with no rainbow effect. Any marks and fingerprints can be wiped away easily. Enjoy optimum clarity and easy wipe cleaning to maintain a pristine clean screen!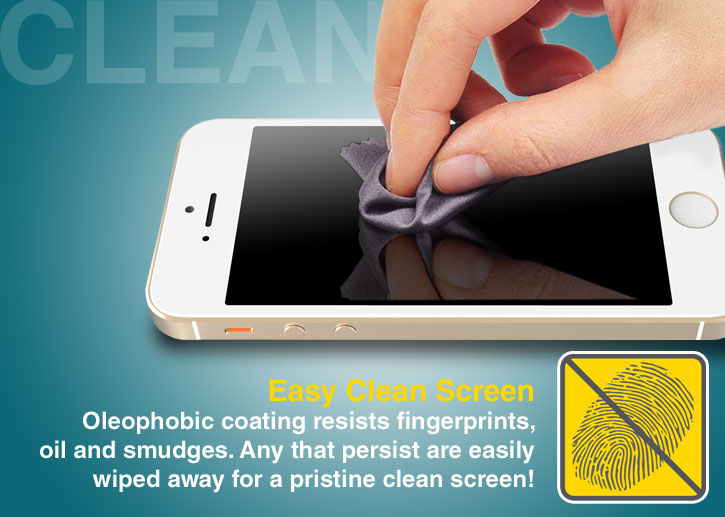 2.5D Rounded edge for comfort and safety
The last thing you want when you have a glass screen protector sitting proud on top of your phones screen is a squared edge. Why? Well, firstly it's not safe. A right angle is sharp and sharp is not a good idea when dealing with glass. Secondly, it gets chipped more easily. While a screen protector is designed to take damage, the best defence is to present a curved edge to deflect energy away from impacts.
0.26mm thickness adds minimal bulk to your phone
Despite offering great screen protection for your iPhone SE, the glass is only 0.26mm thick. This means it only adds an almost imperceptible amount of extra thickness to your phone, so you can be sure it is safe from harm while looking as good as new.
Made for iPhone SE
Designed specifically for the iPhone SE, the Olixar tempered glass screen protector offers a protective fit for your device.