Cosa dicono i nostri clienti di questo prodotto?
Jim Sleight
Nr Southam, Warks
Olixar Android Press Button
31 Gennaio 2016
Excellent!
Well, it really works! I had no idea before I ordered it as to what might arrive. It seemed alien to me that a simple headphone plug with a small push button on its end could be programmed from an app to open 3 different other apps by just pushing it once, twice or for a longer single time! Definitely recommend it and the usual excellent service from MobileFun to deliver it promptly within 2 days.
Paul cobb
Worcstershire
Samsung galaxy s5
23 Settembre 2015
Bottom pressing easy to use
Easy to use especially as I'm disabled and my fingers don't do what I want them to all I have to is press the bottom easy to set up.
RussH
Sussex
Galaxy Note 3
21 Dicembre 2014
Apps a button press away
This button is a great way of instantly launching any three of your favourite apps. I can't get the (fourth) long press to work correctly on my phone but for the three apps I use most, it's very handy. I could only find an app in Chinese, so that may not have helped. Don't do what I first did and have a single press turn on the flash/torch because I found I'd activated it in my pocket and the battery was running low. I should have ticked the option box so that app only opened if the phone is unlocked. I currently use one press to open my home automation package, two presses for the camera and three for the flashlight. It's great - buy one!
15 Recensioni
|
Scrivi una recensione
---
Descrizione
Welcome to your new Android compatible Push Button by Olixar. With this clever compact device, you can trigger functions on your smartphone in an instant to quickly access features that would usually take far longer.
Trigger Android features quicker than ever
The Olixar Android Press Button can be customised to your every need. Once a free app has been downloaded from the Google Play Store, you will be able to program features to be triggered by pressing the Press Button that is inserted into your smartphone's headphone port, making it easier than ever to capture those precious moments or quickly launch your music when you feel in the mood to dance.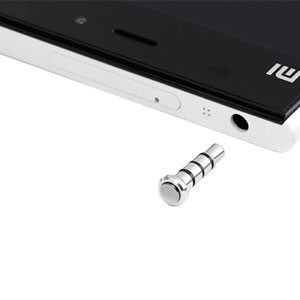 Plugs into your smartphone's headphone port
The super portable Olixar Android Press Button fits within your phone's headphone port, just leaving a small button accessible so you can trigger all kinds of wonderful shortcuts in an instant. Sitting securely within your phone's headphone port, you can also be sure it will securely remain there until the occasion arises where you need to remove it.
Totally customisable
Whether you wish to take quick pictures or launch your favourite game, the Olixar Android Press Button gives you the freedom to program your smartphone to do whatever you need quickly and easily.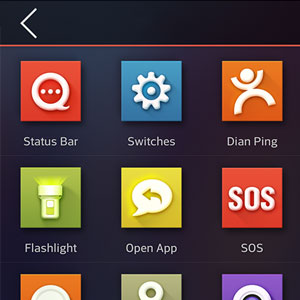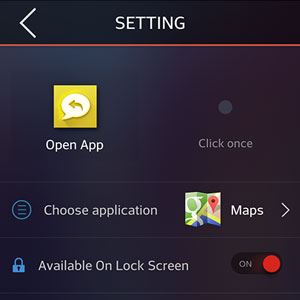 Functions that can be triggered by pressing the Olixar Android Push Button may include:
Photo capture
Take a photo to capture that important memory
Video capture
Start recording a video and stop when you are finished
Launch your favourite apps
Jump straight to your social networking, media or other most used app
Flashlight
Find your way around in the dark by using your LED flash
Screenshot
Take a screenshot of your display
Home Key
Access the Home screen in an instant
These are just a few highlights and the possibilities are almost endless!
Multiple pressing styles for extra functionality
Using the app, you can select how the Android Push Button operates.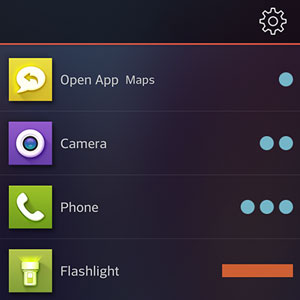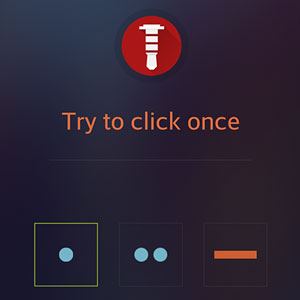 There are typically four triggers you can use to tell the app which function you wish to use:
Single press
Double press
Triple press
Long single press
You may set it to capture a photo with a single press, launch your favourite app when pressing the button twice, take a screenshot when pressing the button three times and go to the Home screen on a long single press. Of course, this is just an example. You can use the app to create your own set of triggers based on your own preferences.
Note: Functions and features are dependent on the app you use.
Requires Android operating system.
Discrete and stylish design
Made from a sleek brushed aluminium, the Olixar Android Press Button matches the stylish aesthetics of your phone and fits securely into your Android smartphone or tablet's headphone port.