Cosa dicono i nostri clienti di questo prodotto?
Stephen Chubb
Beckenham
Super Tooth Buddy
8 Aprile 2016
Great bit of Kit at good price
This Super-Tooth Buddy is brilliant. I purchased it for my X Type Jaguar which as an 03 plate didn't have the have Bluetooth abilities. OEM radio so difficult and expensive to change Stereo. The Buddy just clips on the sun visor and is excellent. Haven't got round to voice dialling yet but will soon. Also I can take it in any car without Bluetooth ability ie: my 1976 MK1 VW Golf. Simple to set up. Turn it on and and sync with your phone. Job done. Fast fast delivery from MobileFun. Ordered Easter Sunday evening. Arrived within 36 hours on a Bank Holiday Tuesday morning post.
14 Recensioni
|
Scrivi una recensione
---
Descrizione
SuperTooth, pioneer of the user-friendly Bluetooth speaker phone concept for car sun visors introduces the Buddy.
Compatible with all Bluetooth phones
Compatible with all Bluetooth handsets and fits in any car, you can be sure to stay safe on the roads with the SuperTooth Buddy Bluetooth v2.1 Hands-free Visor Car Kit.
With the mounting accessories included, the SuperTooth Buddy can be easily placed on your vehicle's sun visor.
You can also use the Buddy as a table-top hands-free device whether at home or in the office.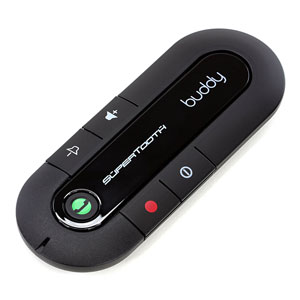 No installation required
The SuperTooth Buddy is extremely easy to use, with its magnetic clip the Buddy quickly attaches to your vehicle's sun visor for easy access.
Charging is also simple thanks to the handy USB cable charger provided.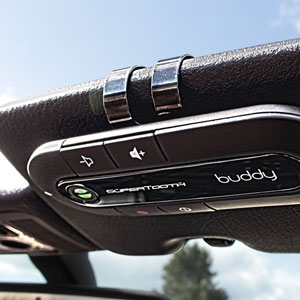 Multipoint technology
Pair 2 devices to the SuperTooth buddy at the same time, managing calls from each phone thanks to the inclusion of multipoint technology.
If you have a business and a personal phone, you no longer have to worry about missing calls on either while you're driving.
In-car holder for your mobile phone
Ensure your handset is secure whilst driving, with this universal suction holder.
The phone holder has a long arm which enables you to attach it to either a windscreen or a flat surface in the car and the adjustable angle of the holder ensures that you can see your phone safely whilst driving.
The holder has an adjustable grip designed to hold most mobile phones, which incorporates padded side supports to secure the phone in position while you are on the move.
There is a quick release button to remove your phone when you have finished driving.
Maximum opened width is 106mm. Not suitable for phones wider than this. Please check your phone before purchasing.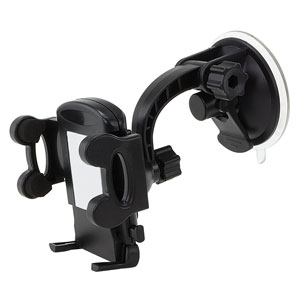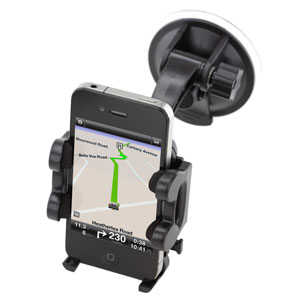 20 hours of talk time and 1000 hours of standby time
The SuperTooth Buddy boasts an impressive 1000 hours of standby time.
As if that wasn't enough - the Buddy also has the capability of 20 hours talk time too, meaning your SuperTooth Buddy will keep going as long as you do.
Lightweight and compact
The SuperTooth Buddy Bluetooth v2.1 Handsfree Visor Car Kit is a portable, lightweight, mini-sized hands-free device with an elegant design.
Provides a clean wireless audio connection with your Bluetooth mobile phone.
The sleek finish results in an almost unnoticeable device while you're driving, helping you to stay safe on the roads and free of distraction.


Full auto pairing
The Buddy by SuperTooth is as intelligent as it is attractive, due to its auto connect function.
Leave the device switched on when you leave your vehicle and when you return a short time later, the SuperTooth Buddy will instantly recognise and reconnect to your mobile as soon as you open your car door.
Crystal clear sound quality
Buddy's soft supple microphone covering and powerful speaker ensure top notch sound quality, as voices are both heard and transmitted more clearly.
Technical Specifications:
Dimensions: 128 x 49 x 13mm
Weight: 399g
Bluetooth: 2.1