Cosa dicono i nostri clienti di questo prodotto?
chris akister
Glossop
Iphone 5
23 Agosto 2013
Great Sound Bargain Price
We wanted a replacement travel speakers for our hols, Took a gamble on the XMI X-mini II Mini Speaker. So glad i did, when not in use it's so small it takes up no room but when connected to your ipod and opened up it provides a great sound. You wont buy better for the price. Also the service i received from Mobilefun is second to none, ordered item at 4.30 pm Monday, item delivered Tues AM
5 Novembre 2012
Great Speaker for iPad
This speaker gave really nice volume for enhancing the video experience with the iPad. I plan to use it in conjunction with demos at conferences, where the exhibition hall can be quite noisy.
Gary
Upwey
Samsung Galaxy S3
1 Novembre 2012
Music while working abroad
Excellent sound, nice and compact and a really good price. I work overseas and have all my music on my S3 and was looking for a dock for my phone to play my music through. My main consideration was minimal weight and bulk and this speaker eliminates both, without the sound quality suffering. Really pleased, the sound and quality. I would recommend this mini speaker to anyone, ideal for travel or in the office etc.
210 Recensioni
|
Scrivi una recensione
---
Perché comprarlo?
Altoparlante portatile piccolissimo e compatto
Sistema Bass Xpansion per una qualità dei bassi superiore
Sistema Buddy Jack per collegare a catena più X-mini
Batterie ricaricabili integrate che durano fino a 12 ore
Jack da 3.5mm universale
---
Descrizione
Da soli o in compagnia, l'X-mini II è perfetto per ogni lettore audio o video. L'innovativo design a capsula garantisce una qualità audio impareggiabile e la nuova batteria ricaricabile integrata ha una capacità di tre volte superiore al modello precedente, garantendo 11 ore non-stop di riproduzione.
Altoparlante da 40mm che offre un suono più ricco e limpido
X-mini II dispone di un altoparlante più grande (40mm) per riprodurre suoni ancora più ricchi e pieni e regalare un'esperienza d'ascolto superiore.
Durata batteria: 11 ore in riproduzione continua con una singola carica
Una sola carica vi offre 11 ore di riproduzione continua, in modo da potervi rilassare adeguatamente con la vostra musica, senza dovervi preoccupare che il dispositivo possa scaricarsi.
Sistema "a catena" che permette di collegare un X-mini II ad un altro o ad altri X-mini
Con l'X-mini II è possibile collegare a catena più altoparlanti grazie al sistema Buddy Jack, che permette di riempire la stanza con un suono pieno e rotondo. Basta semplicemente collegare gli altoparlanti uno all'altro e poi alla sorgente audio.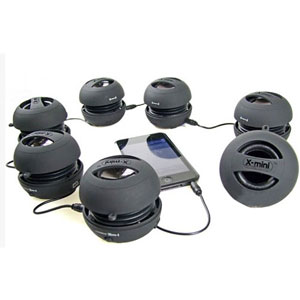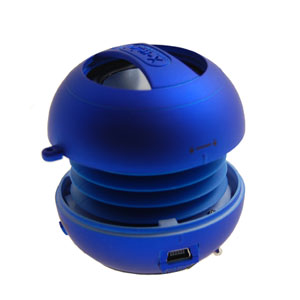 Cavetto audio da 3.5mm integrato
Sulla base dell'altoprlante si trova un jack da 3.5mm che può essere riposto nella base quando non in uso, risparmiando spazio. È compatibile con tutti i dispositivi che dispongono di una porta audio da 3.5mm (telefoni, tablet, laptop).
Garanzia di qualità
A dimostrazione di un prodotto di altissima qualità, sul dispositivo è stato stampato il logo X-Mini.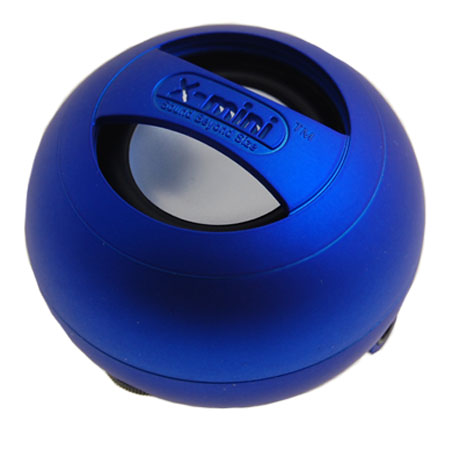 NB: Alcuni telefoni possono richiedere un adattatore audio separato da 3.5mm (non incluso).
Specifiche:
Dimensioni: 60 x 40 mm
Peso: 83gr
Altoparlante: 40mm schermati
Output: 2.5W
Frequenza: 100Hz-20kHz
Durata batteria: fino a 11 ore in riproduzione
Capacità batteria: 400mAh